FEBRUARY 2, 2011
February is "Authors' Month" at Cave Creek Museum
CAVE CREEK – Cave Creek Museum's popular "Authors' Month" returns in February! The Museum has lined up an exciting roster of renowned and local authors to speak and sign books each weekend. The February event schedule follows: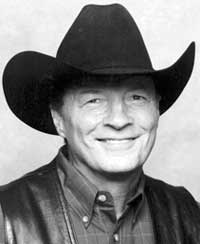 ~ Saturday, February 5 from 2 – 3:30 p.m. – Jinx Pyle, Author and Payson Historian
A native of the Mogollon Rim Country of Arizona, Pyle can trace his lineage back through five generations of Arizona ranchers, lion and bear hunters, packers, prospectors, and cowboys.

He has made his living with cattle and horses, much the same way his great-grandfathers did.

He has written eight books about the Southwest, plays the guitar, sings and writes cowboy songs and poetry, and tells stories of the Old West. His wife, Jayne Peace Pyle, is an equally talented author. Both are Native Arizonans who work together to preserve the history of the state. The couple has lived in the Payson area more than 50 years and they are the Official Town of Payson Historians.

~ Saturday, February 12 from 2 – 3:30 p.m. – Author Leland Hanchett
Leland Hanchett is a semi-retired engineer and inventor living in Cave Creek who enjoys studying and writing about Arizona's past. He has written six books on Arizona and one on Montana with more to come. He enjoys traveling through the West, photographing the scenery, and talking to old-timers whose families lived through the pioneer days. Some of his books include: They Shot Billy Today: The Families of Arizona's Pleasant Valley War; Catch the Stage to Phoenix; and Black Mesa: The Hanging of Jamie Stott.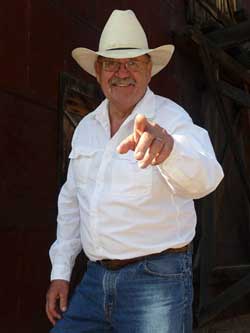 ~ Saturday, February 19 from 2 – 3:30 p.m. – Author Tom Van Dyke
Tom Van Dyke will discuss his book, A Cowboy Christmas: An American Tale, and what life was like for Cave Creek cowboys nearly 100 years ago. A member of Western Writers of America, Van Dyke has been writing screenplays and documentaries since 1970. One of his motion pictures was considered for a nomination of an Academy Award. He created, wrote, and produced the American Bicentennial television public service announcements, "Stand Up and Be Counted," the most widely viewed national and international PSAs in the history of television. His creative expression of writing and film production are shared with his creation of fine art. His sculptures, paintings, and photography have been exhibited or are in the permanent collections of the New York Museum of Modern Art, the Carnegie Art Institute, the Buffalo Bill Historical Center, the Detroit Institute of Arts, the Henry Ford Museum, the Cranbrook Institute of Arts, and the Butler Art Institute of American Art.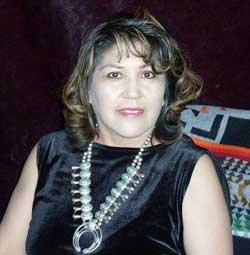 ~ Sunday, February 20 from 1:30 – 4:30 p.m. – Vee F. Browne – Children's Program
Appropriate for families, especially with children ages 5 to 13. Vee F. Browne's book, The Stone Cutter and the Maiden, follows the journey of a Navajo girl, Cinnabah, who tries to find someone to help her repair her broken metate, a grinding stone. Visitors will hear Browne read the book in both Navajo and English. Browne, a member of the Navajo Nation belonging to the Bitter Water and Water Flows Together clans, is a writer, journalist, educator, poet, and an Arizona Interscholastic Athletics Association volleyball and basketball referee.

~ Saturday, February 26 from 2 – 3:30 p.m. – Author Bob Mason
Bob Mason, author of The Burning, Verde Valley Lore, and More Verde Valley Lore, has also written a series of articles for A Peek at the Peak magazine focusing on Cave Creek's history.

Admission to each "Authors' Month" presentation is free. Cave Creek Museum is located at 6140 Skyline Drive. Call (480) 488-2764, or visit www.cavecreekmuseum.org.