JANUARY 26, 2011
Desert Foothills Theater presents Phoenix premiere of 'The Dixie Swim Club'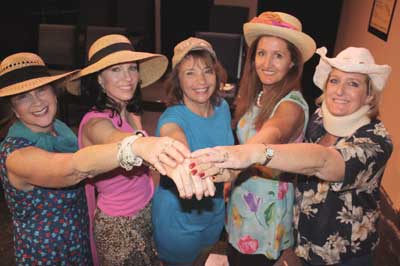 Desert Foothills Theater, a division of the Foothills Community Foundation, presents the Phoenix premiere of "The Dixie Swim Club," on Thursday, Feb. 3 through Sunday, Feb. 20 at Cactus Shadows Fine Arts Center, 33606 N. 60th Street, in North Scottsdale. Left to right: Donna Kaufman (Dinah), Amy Serafin (Lexie), Hilary Hirsch (Sheree), Kaydee Wilson (Jeri Neale), Laura Pollard (Vernadette). For show times and reservations, visit www.desertfoothillstheater.com or call 480 488-1981.

JANUARY 26, 2011
You are invited to Arizona's Western Heritage Showcase
April 2 and 3, 2011 from 9 a.m. to 4 p.m. each day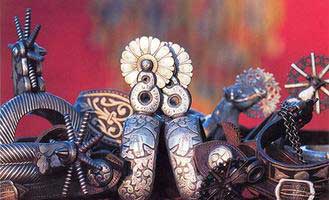 PHOENIX – Join Southwestern Premier Artists for a free anticipated, exciting, two day inaugural event at Pueblo Grande Museum, Arizona's second oldest museum and archeological site. This enjoyable invitational fine art show hosts nationally award winning artists and artisans, bringing Arizona's rich cultural and diverse history together with high quality entertainment for collectors and families. Our featured artists are Dave Powell of the Cowboy Artists of America and Carson Thomas a second generation saddle maker, from Wickenburg, AZ.

This event features artists with high quality fine art for sale. The art is related to Western, Native American, Hispanic, and any other cultures related to shaping Arizona's history, represent art work is paintings, watercolors, pastels, sculpture, pencil bronze, stone, sculpted and tooled leather, saddles, jewelry, beadwork, pottery, knifes, musical instruments, metals, furniture, home accents.

The Pueblo Grande Museum is located at 4619 E. Washington Street, Phoenix. For more information visit southwesternpremierartists.eventbrite.com.