BY LINDA BENTLEY | DECEMBER 1, 2010
Felonies committed by illegal aliens were 100 percent preventable
Just another step in furtherance of the disrespect for our laws that eventually reached felonious proportions
PHOENIX – Ramon Hernandez-Barba, 46, and Luis H. Camacho-Echevarria, 30, have a lot in common. They're both illegal aliens who were arrested over the weekend on felony charges and booked into the Maricopa County Jail with U.S. Immigration and Customs Enforcement (ICE) holds, rendering their charges non-bondable. Keep reading ...

BY LINDA BENTLEY | DECEMBER 1, 2010
LTC Terry Lakin may be last line of defense to Constitution
SCOTUS denies Kerchner petition for writ of certiorari
PHOENIX – The American Patriot Foundation has called on citizens to support LTC Terrence "Terry" Lakin during the countdown to his court martial.

As of this edition, there are only 12 days before Lakin goes to trial. Keep reading ...

BY LINDA BENTLEY | DECEMBER 1, 2010
Larry Naman's now a free man, Wilcox is still a county supervisor
'I will say Iím sorry I shot you the day you stand before the court and admit what you did was an act of violence'
PHOENIX – With Maricopa County Supervisor Mary Rose Wilcox under scrutiny again, readers have been asking whatever happened to the man who shot Maricopa County Supervisor Mary Rose Wilcox in the butt in August 1997 just outside the auditorium where the five-member board of supervisors were leaving a meeting. Keep reading ...
BY LINDA BENTLEY | DECEMBER 1, 2010
Counties ready for recount of Prop. 112
First recount of statewide ballot proposition in Arizona's history
PHOENIX – Following the official canvass of the General Election, representing the certification of state and federal election results, Secretary of State Ken Bennett was granted a court order allowing an automatic recount to proceed for Proposition 112. Keep reading ...
BY LINDA BENTLEY | DECEMBER 1, 2010
MCSO detention officer resorts to theft to retrieve repossessed vehicle
'It is a very sad situation to have to arrest one of my own officers but this is a clear act of a crime and he must be held accountable.'
PHOENIX – On Nov. 24, Maricopa County Detention Sgt. Jason Keith Vance, 31, found out firsthand what life is like on the other side of the bars after being arrested on one count of felony theft. Keep reading ...
DECEMBER 1, 2010
SPC Cody W. Brakefield returns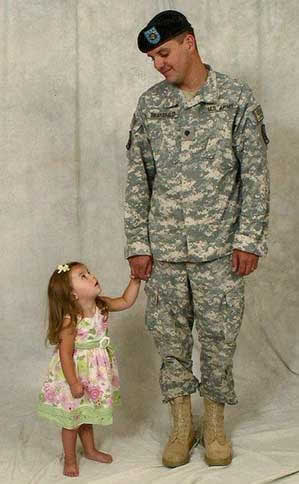 SPC Cody W. Brakefield of Prescott, Ariz. returned to Ft. Carson, Colo. on Nov. 2, 2010 after a one year deployment to Afghanistan. He is a member of the 68th Combat Sustainment Support Battalion and 43rd Sustainment Brigade. He and 80 other soldiers with his unit have been supporting Operation Enduring Freedom in Helmand Province, Afghanistan. They provided combat sustainability support to the southwest region and assisted the troop build-up in the western and southern regions of Afghanistan.

SPC Brakefield attended Cactus Shadows High School before moving to Prescott. He is the son of the Dawn Brakefield of Prescott and the late James Brakefield. He was welcomed home by his wife Shaundi and daughter 3 year old daughter Haisley. They will be returning to the Prescott and Cave Creek areas in late December.