NOVEMBER 17, 2010
Easy Holiday dishes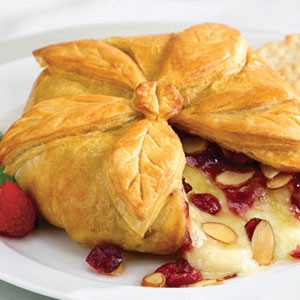 (StatePoint) Everybody loves to eat all those home cooked holiday dishes and treats, but most of us don't have time to spend days toiling over a hot stove.

Rest assured, you don't need to make everything from scratch to create a great holiday meal. Guests won't notice if you use some off-the-shelf ingredients (and if they did, they won't hold it against you). For example, instead of dinner rolls from scratch, buy ones that you just heat in the oven.

You can also use packaged items like soups, stocks and even pre-made stuffing, and simply add your own personal touches to make your dishes distinctive. Add some dried cranberries here or some chestnuts there and it becomes your homemade specialty.

Here are two easy holiday recipes that incorporate store-bought ingredients to help lighten your holiday load. For more ideas for easy holiday dishes, visit PepperidgeFarm.com.

Moist & Savory Stuffing
1 package (14 ounces) Pepperidge Farm Herb Seasoned Stuffing
2 1/2 cups Swanson Chicken Broth
Generous dash ground black pepper
2 stalks celery, coarsely chopped (about 1 cup)
1 large onion, coarsely chopped (about 1 cup)

Heat the broth, black pepper, celery and onion in a 3-quart saucepan over medium-high heat to a boil. Reduce the heat to low. Cover and cook for 5 minutes or until the vegetables are tender. Remove the saucepan from the heat. Add the stuffing and mix lightly.

Spoon the stuffing mixture into a greased 3-quart shallow baking dish. Cover the baking dish and bake at 350 degrees for 30 minutes or until the stuffing mixture is hot. Makes 10 servings (about 3/4 cup each).

Holiday Brie en Croute (pictured)
1 egg
1 tablespoon water
1/2 of a 17.3-ounce package Pepperidge Farm Puff Pastry Sheets (1 sheet), thawed
1/2 cup apricot preserves or seedless raspberry jam
1/3 cup dried cranberries
1/4 cup toasted sliced almonds
1 (13- to 16-ounce) Brie or other soft cheese round
1 package (13 ounces) crackers

Heat the oven to 400 degrees. Beat the egg and water in a small bowl with a fork.
Unfold the pastry sheet on a lightly floured surface. Roll the pastry sheet into a 14-inch square. Spread the preserves on the pastry to within two inches of the edge. Sprinkle with the cranberries and almonds. Place the cheese in the center of the pastry. Fold the pastry up over the cheese to cover. Trim the excess pastry and press to seal. Brush the seam with the egg mixture. Place seam-side down onto a baking sheet. Decorate with the pastry scraps, if desired. Brush with the egg mixture.

Bake for 20 minutes or until the pastry is golden brown. Let stand for 45 minutes. Serves 12.