BY MARIELLE D. MARNE | NOVEMBER 10, 2010
Bonnie's Barkery earns three woofs from its dog and cat clientele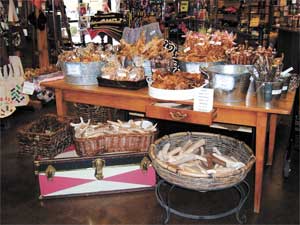 CAVE CREEK – In real estate it may be all about location, location, location, but at Bonnie's Barkery, nutrition, nutrition, nutrition is the focus. Owner Samantha Somers and her dedicated staff just celebrated seven years in business in August, and the whole team is eager to seek out the newest, best and most unique foods (dry, moist, dehydrated, frozen raw) and products for your dogs and cats. Yes, keep in mind, the Barkery caters not only to the canine persuasion but felines as well.

As such, there's a large variety of superior brand foods, not those offered at the "big box" pet stores, for companion animals. Knowing that quality ingredients don't simply benefit people, this kibble is always corn-, wheat-, soy- and byproduct-free. Products come from the U.S., Canada and New Zealand and have not been subjected to any recalls, so pet lovers will have peace of mind serving anything from Bonnie's. "Our foods are actually human-consumption grade," Somers added.

An exciting addition to Bonnie's is grooming. Sandy Burke, with more than 30 years in the pet beautification industry, is much like a "dog and cat whisperer." Somers explained how wonderful Burke is with her furred clients and offers a stress-free experience. "There's are no cages, she takes her time and since cats can often be scared when driers are used, Sandy will snuggle cats with a towel and then let them wiggle out to help them dry."

The enlarged and improved Bonnie's Barkery stocks a host of pet items from collars and leashes to elevated bowls, tough chew dog toys, intellectually-challenging dog puzzles (maybe hint to Santa Paws that YOUR pooch would love one), beds and carriers. Some products are fabricated with recycled materials! Pet lovers have got to check out Bonnie's. And remember, leashed dogs are welcome!

It's not too early to think about the holidays. There will be an expanded gift section for humans, Somers has ordered extra antlers that are ideal chewies for dogs, and currently, Bonnie's is one of the few places to find pure (organic) canned pumpkin. Yes, it's Yummy Tum-Tum brand but bakers are buying it up for Thanksgiving pies.

Mere written words don't do Bonnie's Barkery justice. Stop in at 29455 N. Cave Creek Rd. (in the Fry's center) and be amused, amazed and awed. Call 480-502-7973 for hours. Go online at bonniesbarkery.com or see them on Facebook to learn of unannounced sales and sign up for their newsletter.
NOVEMBER 10, 2010
Pets in holiday costumes to walk in 2nd annual Holiday Dog Walk

Bar-S Foods Co. sponsors dog walk to support Animal Guardian Network
CAREFREE – On Saturday, November 20, 2010, Animal Guardian Network hosts its second annual holiday dog walk and festival in Carefree to benefit animals in need and disadvantaged pet guardians.


Key features during the three-hour event include:
•Dog Walk
•Contests
•Pet Blessings
•Pet photos
•Artisans and Vendors
•Food

The event includes Pet Blessings, contests with prizes for the best holiday pet costume, prizes for the most pledges raised, one-of-a-kind artisans and vendors, holiday photos, music, raffles, food and more.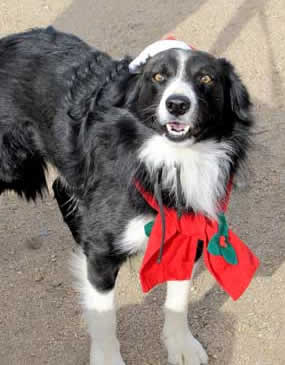 The dog walk begins at 10 a.m., (with registration at 9 a.m.) at the Carefree Town Center Amphitheater. There is no charge to participate but a minimum of $25 in pledges is encouraged. The public can download a pledge form. This event is limited to dogs.

The Animal Guardian Network, based in Cave Creek, is a 501(c)(3) non-profit charity dedicated to savings the lives of animals, ending their suffering and keeping pet families together. To make a tax-deductible donation, contact Carrie Singer at 480-488-9298 or visit www.animalguardiannetwork.org.