BY LINDA BENTLEY | NOVEMBER 10, 2010
Walmart to break ground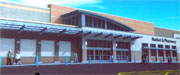 Walmart will be holding an official groundbreaking ceremony at 4 p.m. on Thursday, Nov. 18. Join Todd Newman and Terry Smith, who co-chaired the political action committee supporting Walmart in the referendum vote, which passed by 76 percent, Mayor Vincent Francia and representatives from Walmart for refreshments at the site to commemorate this momentous occasion. View Map
BY LINDA BENTLEY | NOVEMBER 10, 2010
Sandwich signs do what sundial signs don't
'The directional signs on Tom Darlington do nothing to direct business into town'
CAREFREE – Council was unanimous in all of its decisions during the Nov. 3 council meeting with Councilwoman Susan Vanik absent and Councilman Bob Gemmill absent for the last third of the meeting, although there was a great deal of discussion on a couple of matters that ended up being continued. Keep reading ...

BY LINDA BENTLEY | NOVEMBER 10, 2010
Village at Surrey Hills revamped and restarted
CAVE CREEK – After voting to continue review of amendments to the town's subdivision ordinance until the Dec. 16 meeting, the planning commission reviewed amendments to the final plat and site plan for the Rancho Verde del Rio condominium project, adding eight units to the 12-unit project located southwest of Basin and Cave Creek roads. Keep reading ...
BY LINDA BENTLEY | NOVEMBER 10, 2010
Three Carefree citizens' initiatives qualify for March ballot
Could council term limits be in Carefree's future?
CAREFREE – Councilman Doug Stavoe's initiative for council term limits has been certified to appear on the March 8 ballot as Proposition 421.
Keep reading ...
BY LINDA BENTLEY | NOVEMBER 10, 2010
Supervisor Wilcox focus of $43 million claim in boxing check dispute
Wilcox vouched for McKinn's credibility while branding Diaz a liar

PHOENIX – A joint notice of claim for $43 million was served Nov. 1 on behalf of Joseph A. Diaz and Luis Ramon Campas against the state of Arizona; former Governor Janet Napolitano; Earl Edward Wilcox, special assistant to Napolitano; the Arizona Boxing Commission; Mary Rose Wilcox (Wilcox), individually and in her capacities as boxing commission chair and Maricopa County Supervisor for the Fifth District; Executive Director of Boxing John Montano; the Maricopa County Board of Supervisors; and the Maricopa County Attorney's Office, including acting County Attorney Richard M. Romley. Keep reading ...