NOVEMBER 10, 2010
Largest art studio tour in the Southwest features Cave Creek, Carefree and North Scottsdale working studios
14th Annual žHidden In The HillsÓ slated for last two weekends in November


Arizona's largest art studio tour is presented by the non-profit Sonoran Arts League. The free self-guided tour features 146 artists throughout 45 studio locations in Cave Creek, Carefree and North Scottsdale.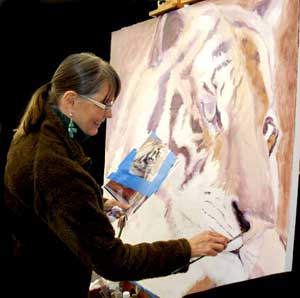 Beth Hyatt-Rapp, oil, acrylic, colored pencil
Tours take place from 10 a.m. – 5 p.m. and offer art enthusiasts a unique opportunity to observe artists at work in their private studios. Most studios include guest artists who also demonstrate their talents.
Based in Cave Creek, Arizona, the Sonoran Arts League promotes art, artists and art education. The non-profit organization's 400+ members actively participate in community outreach programs, including mentoring programs, workshops, fundraisers and other activities such as the Empty Bowls Project, the Festival of Fine Art and the Small Works Exhibit and Sale.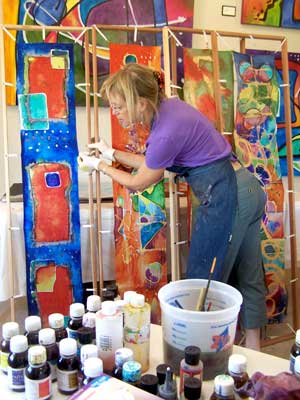 Karen Leeds, acrylic, silk, oil, pastel.
To reach the Sonoran Arts League, call 480-575-6624, visit 6051 E. Hidden Valley Drive in Cave Creek, Unit 3, Cave Creek or write P.O. Box 1689, Cave Creek, AZ 85327, or visit
www.SonoranArtsLeague.org
.