NOVEMBER 3, 2010
What do wildlife wish for at Christmas?
Find out at the Wildlife Christmas Party and make their wishes come true

Who: Southwest Wildlife Conservation Center (SWCC)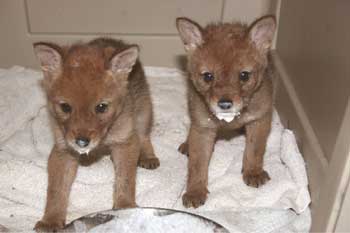 What: Don't miss out on helping our permanent wildlife residents that cannot return to the wild, but are still on Santa's nice list. Join in the Christmas spirit of giving and watch the wildlife residents playfully open presents and enjoy. Guests will have the opportunity to make and deliver enrichment activities as presents to SWCC wildlife such as foxes, bears, bobcats, and cougars. These presents will give the animals a chance to explore new toys and solve puzzles for snacks – truly a unique opportunity.
When: Saturday, Dec. 4 at 10 a.m.
Where: Southwest Wildlife Conservation Center, 27026 N. 156th St., Scottsdale, 85262
Cost: $20 per child 12 & under; $30 per adult
Contact: To make reservations or for more information visit www.southwestwildlife.org or call 480-471-3621.
Scottsdale Shares campaign assists with holiday donations


The Scottsdale Shares campaign returns this holiday season. Its goal is to make it easier for residents to get information about city charitable programs and assist them in making donations.

The campaign provides one point of contact for residents, businesses and organizations seeking to assist those in need through donations or volunteer activities.

The Scottsdale Shares website features information about many city programs that assist those in need during the holidays. It includes links to information on how to make donations as well as a list of community needs and volunteer opportunities. The web address is: www.ScottsdaleAZ.gov/Shares.

Anyone who wants more information on local charitable programs or how to contribute can also call the city's information phone line at 480-312-3111. The line is staffed from 8 a.m. to 5 p.m. weekdays.

Charitable programs participating in the Scottsdale Shares campaign this season are:
The Vista del Camino Food Bank, which annually experiences low supplies of food during the holiday season.

Scottsdale's Adopt-A-Family Program, which assists families in need during the Thanksgiving and Christmas seasons through donations of food, gift cards or monetary contributions that can be used for age-appropriate children's gifts.

The Scottsdale Fire Department's annual toy drive to benefit the U.S. Marines Toys for Tots Program and the Paiute Neighborhood Center. The program kicks off on Nov. 27 and will continue through Dec. 24.

Scottsdale's Adopt-A-Senior Program provides isolated, homebound seniors with personalized holiday packages that include grocery gift cards, postage stamps and small-size hygiene items.

The Paiute Community Center's annual toy and teen gift program. Paiute teams up with many organizations to help less fortunate Scottsdale youth have a brighter holiday.
For more information visit www.ScottsdaleAZ.gov/Shares.