OCTOBER 20, 2010
Feline Nutrition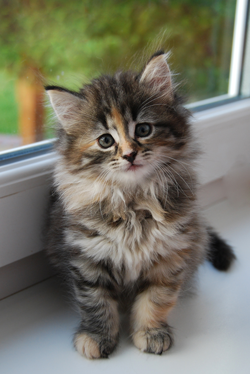 About 40 percent of cats in American households are obese. "Obesity is a serious medical condition and has been linked to other medical conditions such as diabetes mellitus, degenerative joint disease and lower urinary tract disease," explains Liz Kelley, veterinary technician II at the Texas A&M College of Veterinary Medicine & Biomedical Sciences (CVM). There are a number of steps you can take to ensure that your cat is healthy.

When choosing food for your cat, the primary ingredient should include a high quality meat product.

"Cats are obligate carnivores and have very specific protein requirements that must be met, and cannot metabolize plant proteins, such as wheat glutens and soy, as efficiently," notes Kelley. Keep Reading...

OCTOBER 20, 2010
Tierra Madre Horse Sanctuary to hold Halloween-themed Open Ranch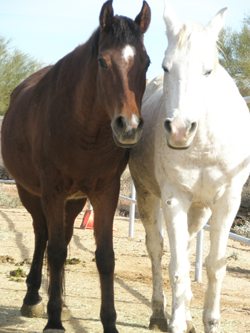 Tierra Madre Horse Sanctuary in Cave Creek will be holding another of its popular "Open Ranch" days on Saturday, October 30, from 9 a.m. –2 p.m.

Because it's the day before Halloween, there will be a Halloween costume contest for all children and young people – or the young at heart. Prizes will be awarded for Best Costume, Most Original Costume, Scariest Costume and Funniest Costume.

Further, all children – with or without costumes – can have their photographs taken on a horse and can take the photos home with them.
Keep Reading...