OCTOBER 20, 2010
Stagecoach Village Fine Art and Wine Festival
Relax in beautiful Cave Creek, peruse fine art and sip on Arizona wines
Cave Creek – As the days cool and Arizona's festival season begins, escape to beautiful stagecoach village for a weekend of art, entertainment and fine wine on the Plaza.
Stagecoach Village is fast becoming one of the Southwest's premier locations for arts and entertainment, hosting many of the area's most celebrated events such as the Taste of Cave Creek, the Sonoran Art League's Out West Art Fest, the Cave Creek Indian Market, and the upcoming Stagecoach Village Fine Art & Wine Festival.
Festival-goers are invited to unwind in the western style setting of Stagecoach Village in the shadows of the cactus-studded hillsides of Cave Creek. According to Festival Promoter, Candy Vermillion "the event will feature exquisite fine art ranging from fanciful glass and metal sculptures to world-class photography, original paintings in oils, watercolors and acrylics, and one-of-a-kind jewelry pieces" You'll be amazed at the creativity and vibrancy of newly created works of art. Whether it's a painting or a print, you'll find art for your home in all price ranges."

The event also includes live music, artist demonstrations, food and wine tasting from many of Arizona's top rated Vineyards such as Arizona Stronghold Vineyards, Keeling Schaefer Vineyards, the award winning Page Spring Cellars & Vineyards and local favorite Kokopelli Winery & Bistro.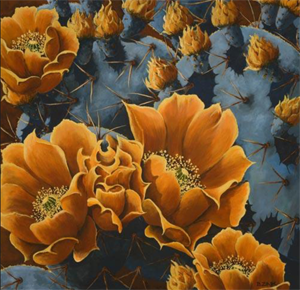 Featured Artist:
Beth Zink
Local Cave Creek artist Beth Zink to be featured at this year's festival. Beth paints in acrylics to create dramatic close-ups of flowers and plants. Recently featured in Phoenix Home and Gardens, Beth enjoys the spontaneity of acrylic paint, which allows her to work more effectively on large canvases. Hallmarks of her style are bold, imaginative use of color, and meticulous attention to detail. "I am so enthralled with the forms of desert plants and the shadows they cast," Zink explains. "The beauty of nature inspires me, and these dramatic plants are so interesting, with their intriguing compositions and negative space."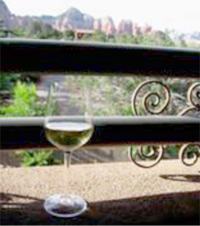 Cuisine and Wines: Festival eateries will be dishing up some zesty southwest cuisine. Arizona wineries serving you will include: Page Springs Cellars, Keiling Schaffer Vineyards, Arizona Stronghold Vineyards and local favorite Kokopelli Winery.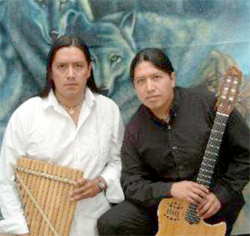 Among the artists performing will be Inka Gold who continue to perform the traditional music of their grand fathers while using traditional instruments to create and perform contemporary pieces.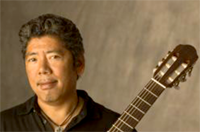 Also performing, is Sedona favorite Patrick Ki. Patrick's journey began in the island paradise of Hawaii; if you listen closely to his unique artistry, you can recognize the influence of the island "slack key" guitar."



After a day immersing yourself in fine art, consider dining at one of many well-regarded restaurants in Cave Creek or Carefree. As the sunset turns the sky to rich shades of pink, red and gold, you'll be reminded why this event has become a "must attend" on every art lovers' calendar.

Directions to Stagecoach Village: Take the Loop 101 to North Scottsdale Rd., turn North on Scottsdale Rd. to Cave Creek Rd., turn west on Cave Creek to Stagecoach Village which is one half mile on the north side of Cave Creek Rd.

For additional information call 623-734-6526 or visit www.vermillionpromotions.com.