BY SHARI JO SORCHYCH | OCTOBER 13, 2010
The Antique Centre, a Scottsdale treasure
You don't want to miss the 11 a.m. auction Sunday, Oct. 17
SCOTTSDALE – The Antique Centre antique mall focuses on a diverse range of historical items – from high quality estate antiques, museum grade artifacts, fine art and jewelry to charming collectibles, memorabilia, furniture, and more.

The mall features over 18,000 square feet of showcases and booths from numerous independent and specialized dealers – creating a unique blend of history and an unmatched atmosphere. On a stroll through the aisles you will uncover countless relics from bygone eras in a range of prices to fit every budget.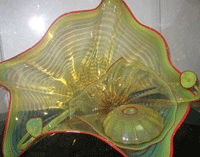 The finest antique mall in Arizona is now online at www.arizonaantiquecenter.com, offering a glimpse of in-house merchandise from both dealers and the store. Items listed online are available for purchase and viewing at the Scottsdale location. Placing items online is an on going project, so check back for new additions!

Live online bidding is popular for customers who are unable to be present when these highly sought after items are auctioned. Empire Estate Auctions LLC, inside the Antique Centre, holds an Estate Antique Auction on one Sunday each month at 11 a.m. Previews are the previous day, Saturday from 10 a.m. – 5 p.m. and Sunday from 10 a.m. – 11 a.m. (before the auction begins).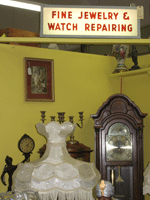 This weekend is the biggest and best auction ever of high quality estate antiques. On Sunday, Oct. 17, at 11 a.m. as many as 150 in- store auction bidders will be seated and treated to baby grand piano music and Champagne while they compete with online bidders. It's an event not to be missed! In-store bidders need only to sign in prior to the start of the auction. Check their website or call for their next monthly action date!

The Antique Centre accepts limited 90 day consignments for exceptional antiques and furniture. Consignment spaces are very limited, so please call to inquire.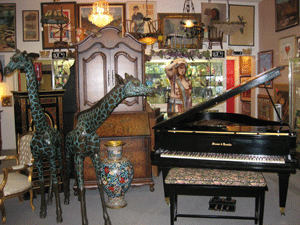 Visit the Antique Centre located at 2012 N. Scottsdale Rd., on the west side of Scottsdale Rd. south of Oak, north of McDowell.

Call 480-675-9500 or e-mail antiques@arizonaantiquecentre.com for more information.