SEPTEMBER 29, 2010
POSH Pet Boutique and SPAw celebrates fifth anniversary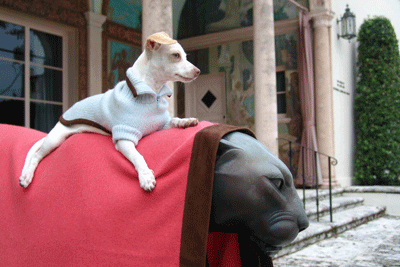 SCOTTSDALE – Congrat-ulations to POSH Pet Boutique and SPAw as they celebrate their fifth anniversary! Owner Joan Gilmour attributes the success to great clients and a great staff. "Grooming is, after all, a service and we really try to offer what our clients have told us they want: minimal stay, attentive caring professionals, calm safe environment, and quality style/service they request." So POSH features an open exhibition grooming salon where clients can watch and interact, and full grooms within three hours. "We also have clients who request no kennel and less time, we can do that too. And we hand dry, no cage driers." Keep Reading...

SEPTEMBER 29, 2010

News from the Arizona Horse Council

Equine Rescue Registry accepting applications

The Arizona Department of Agriculture has announced that the Equine Rescue Registry is accepting applications from certified Equine Rescue facilities. Certified Equine Rescue facilities can now be listed on the Equine Rescue Registry found on the Departments website.
Keep Reading...