SEPTEMBER 29, 2010
POSH Pet Boutique and SPAw celebrates fifth anniversary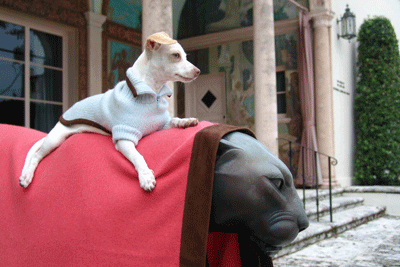 SCOTTSDALE – Congrat-ulations to POSH Pet Boutique and SPAw as they celebrate their fifth anniversary! Owner Joan Gilmour attributes the success to great clients and a great staff. "Grooming is, after all, a service and we really try to offer what our clients have told us they want: minimal stay, attentive caring professionals, calm safe environment, and quality style/service they request." So POSH features an open exhibition grooming salon where clients can watch and interact, and full grooms within three hours. "We also have clients who request no kennel and less time, we can do that too. And we hand dry, no cage driers."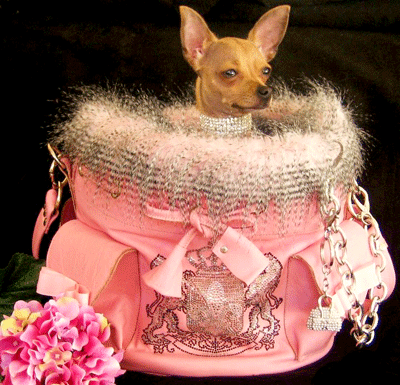 Three levels of service are offered:
• Basic Bath/ Brush (includes nail trim, pads, gland expression, clean/remove hair from ears, sanitary trim);
• Tidy (everything in bath plus trim eyes, face, ears, feet, tail if desired);
• Full Groom (all afore-mentioned plus haircut).
Add-ons such as teeth brushing, blue berry facials, and nail polish are available. Dematting is completed BEFORE the bath because water tightens tangles. House shampoos and conditioners include hypo-allergenic, oatmeal and medicated oatmeal; many bring vet prescribed shampoo. In this dry climate, it is important to use conditioner, even at home. Really helps reduce itching!

Safety and comfort is always foremost – each pet has their private kennel with clean towel and water bowl and a potty break every 3 – 4 hours. We have plenty of pet CPR certified staff, usually a 1 to 4 ratio. Older dogs are lifted gently by two people and they are allowed to lie down on comfortable cushioned mats when tired.

Because most of our clients are referred by vets, vaccinations are kept current.
Our kitty groomer has 30 years experience, and we try to keep kitties here as briefly as possible.

POSH is also known for offering an excellent variety of fine collars (expanded selection), beds, clothing, gift items, treats and food. The POSH brand is more about a philosophy than price point. Pets are an important part of the family and people are reading food labels to avoid common allergens such as wheat, corn and fillers. We carry quality brands, not involved in recalls, with ingredients we feed our own dogs including Primal, Stella & Chewies, Solid Gold and others.

New and exciting, beginning in October, our very own Cordon Bleu pastry chef will be in house baking daily fresh organic treats and birthday cakes. We also have an exclusive new product line (view at www.kikihamann.com); this designer also dresses the Chihuahua owned by human designer Gucci. Watch for the special Pet Edition of People magazine for more information.

POSH Pet Boutique and SPAw is located at 23269 N. Pima Rd. Contact them at 480-473-8585.