SEPTEMBER 15, 2010
Obituary
Richard Mocco (1942 – 2010)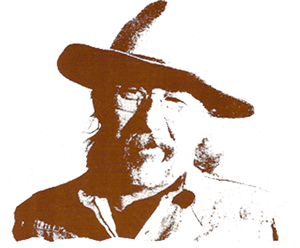 Richard Mocco was born in Tenafly, New Jersey and educated in Brooklyn, New York where he attended the highly respected Pratt Institute. He received his B.F.A. in 1967 and his M.F.A. in 1969, and after having prepared for a career in education, he taught at Pratt as well as other New York-based learning centers.

In 1970 Richard established Mocco Enterprises, a research and design firm. Known for jewelry design, sculpture, drawing and painting and recognized nationwide, from coast to coast, Richard was regarded by his peers as an "artist's artist," a man true to his art and equally committed to his way of life. With many corporate clients and lauded with numerous awards for his artistic endeavors, he relocated to Cave Creek in 1973 where he was a founding member the Cave Creek Crafts Council and served as its president, thus setting the stage for the outpost's reputation as an artists' community.

This proudly independent Navy man served on the USS Independence aircraft carrier during the Vietnam War. Formerly married to Melissa Paxton, a glass artist, he is survived by his sister, Barbara Glatley and her sons, Mark and Scott, but his influence is far-ranging. He was a not only a wickedly clever poker player who enjoyed a good cigar, but a kind and gentle soul, a mentor to other young artists, and a dearly beloved, irreplaceable friend to too many to count.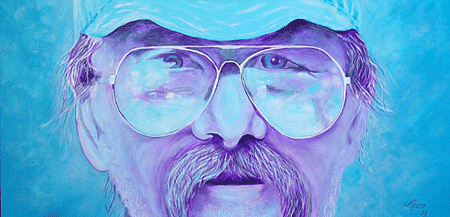 Self portrait by Richard Mocco