SEPTEMBER 15, 2010
Sonoran Arts League artists bring visual appeal to culinary Taste Of Cave Creek
Wine tasting and craft beer garden also added to 2010 line-up
CAVE CREEK – The Taste of Cave Creek lineup continues to get better with the addition of a fine art exhibit and marketplace, wine tastings and a craft beer garden catering to guests of the two-day culinary festival.
Scheduled for Wed., Sept. 29 and Thu., Sept. 30, from 4-10 p.m. at Stagecoach Village in Cave Creek, the popular community event features tastings from 25 area restaurants, cooking demonstrations by celebrity chefs, live music, fine art and much more.
Tickets to the Taste of Cave Creek are $10 per night or both nights for $15, and are available at the gate and at participating restaurants. Food samples range from $1 to $4. Once inside, all entertainment events and exhibits are free.
More information and a full schedule of events are available at
www.TasteOfCaveCreek.com
.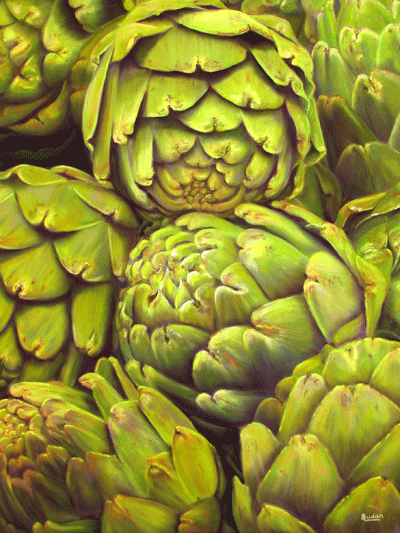 This year's new Sonoran Arts League exhibit and marketplace will feature nearly 40 artists and their work. Attendees will be able to view the exhibit, meet directly with the artists who created the featured work and purchase artwork for their home or business.
"The Sonoran Arts League exhibit and marketplace is a natural extension of our organization. Many of our artists live in this community and wanted to support the 'Taste' event," said John Budge, Sonoran Arts League president.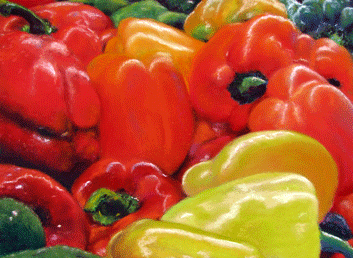 Original artworks such as Artichokes, 18"x24", and Market Colors, 12"x16", by pastel artist Karen Budan will be featured at the Sonoran Arts League Exhibit and Marketplace taking place at the Taste of Cave Creek on Sept. 29 and 30. For more information on the event, visit www.TasteOfCaveCreek.com.
The Sonoran Arts League is based in Cave Creek and promotes art, artists and art education. The non-profit organization's 400+ members actively participate in community outreach programs, including mentoring programs, workshops, fundraisers and other activities such as the Empty Bowls Project, the Festival of Fine Art and the Small Works Exhibit and Sale.
The League is perhaps best known for it's annual Hidden in the Hills Artist Studio Tours event that takes place the last two weekends in November. More than 145 artists are represented at more than 45 working studios on the self-guided tour, which has become one of the largest in the Southwest.
A craft beer garden is another addition to this year's festivities. More than 35 different varieties will be available for sale, said organizer Chuck Knoll of Crescent Crown Distributing. Knoll, informally known as a fine beer czar, created the array specifically for the community event.
A new wine tasting area will also be highlighted at this year's event. Along with the usual array of wine that is available for sale, more than 12 additional varieties will be available for tasting. Organized by Kem Winston of Total Wines at Desert Ridge Marketplace, selections will range from everyday wines to highly rated varieties, and from areas as far away as Spain, Italy, California and Washington State.
Chefs Kevin Binkley of Binkley's and Aaron Geister will be conducting cooking demonstrations at the event. Mad Coyote Joe will also be doing a cooking and tasting demonstration. Mad Coyote Joe is the former TV host of the Sonoran Grill cooking show, which was filmed in his Cave Creek backyard. He is also the author of several cookbooks including one entitled "The Sonoran Grill" and "On the Chili Trail."
Live music tops off each evening with live jazz from Arizona Musicfest on Wednesday and live country, rock and blues with Rondavous, Double D, Chicks with Picks and more on Thursday.