BY SHARI JO SORCHYCH | AUGUST 4, 2010
The unique view from behind a lens
Learn to 'see' more clearly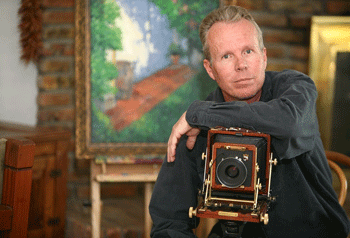 CAVE CREEK – We "see" little in our busy lives. Jerry Sieve, landscape artist, slows his pace and tunes in to Nature. His works of art show us his critical "seeing" of the world through the lens of a large format view camera.

Sieve has served as Photography Chair since the Cave Creek Film and Arts Festival expanded from its first year film-only format to include additional categories in its second year. His volunteer work with the festival has seen marked increases in the number of entries, a credit to his standing as an artist in his field and his popularity locally.

Black Mountain Photo Contest entrants are treated to an annual workshop taught by Jerry. Due to his time and attention not only does the number of entries steadily increase but the quality of the work submitted by his students is extraordinary.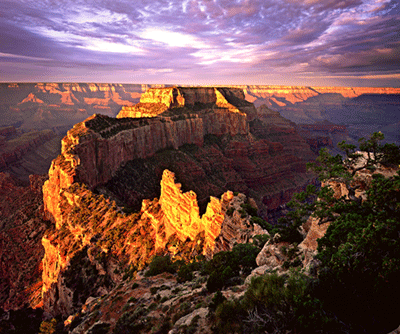 If you wish to heighten your sense of wonder about nature and hone your ability to capture it Sieve is on tap to teach the Intro to Digital Photography class at PVCC Black Mountain Campus (Class #51545 called Art 142) from Aug. 24 through Dec. 17. The class runs Tuesday and Thursday from 9 – 11:45 a.m. each week. Anyone interested in ways to produce good digital images will benefit. It will deal with the basics of digital photography.

The Black Mountain PVCC campus is located at 34308 N. 60th St. (The Holland Center), south of Carefree Highway. Reserve your seat now by calling 602-493-2600 or register online at www.pvc.maricopa.edu/blackmountain.

Galleria Del Valle Escondido in Cave Creek and Juniper Sky Gallery and Zion Canyon Gallery, both in Utah, showcase Sieve's work. For a preview visit www.SieveImages.com.

Born in Cincinnati, Ohio, Jerry Sieve has worked for 28 years as a landscape artist, publishing over 2,000 images worldwide. His work can be found in books, periodicals and calendars as well as numerous individual and corporate collections. He has taught photography workshops across the country.
AUGUST 4, 2010
Scottsdale Musical Arts kicks off fundraiser to support new Youth Orchestra
Non-profit seeks to raise $20,000 by Aug. 11 in order to receive a matching gift
SCOTTSDALE – Recognizing a lack of community performance and music education opportunities for children in Scottsdale, Brett and Jennaya Robison, both doctoral candidates in conducting at University of Arizona, founded the non-profit organization Scottsdale Musical Arts (SMA) in the summer of 2009. Their ambitions of forming a semi-professional orchestra and choir as well as a youth choir in their first year were wildly successful, as approximately 200 musicians took part in the organization in this first season. MORE ...