BY LINDA BENTLEY | JUNE 16, 2010
Pastor Manning declares 'I Am Terry Lakin's Brother'
'I also know that not one of these hypocrites, including Glenn Beck, will lift an eyebrow to help or save Terry Lakin'
HARLEM, N.Y. – Last Sunday, Pastor James David Manning of ATLAH World Ministries, sent out an e-mail with the subject line: "I Am Terry Lakin's Brother."
More ...
BY LINDA BENTLEY | JUNE 16, 2010
Carefree couple indicted for tax evasion and false statements
Defendants falsely stated to the IRS they were impoverished and would be homeless if not for the kindness and support of their children

CAREFREE – On June 8, 2009, a federal grand jury issued an eight-count felony indictment against James R. Parker, 61, for tax evasion and making false statements and two counts of making false statements against his wife Jacqueline Parker, 57.
More...
BY LINDA BENTLEY | JUNE 16, 2010
CBP to celebrate deviant behavior on the taxpayers' dime
'I do not know what 'acting in private' means; surely consensual sodomy, like heterosexual intercourse, is rarely performed on stage.'
TUCSON – Sonoran News sifts through a never-ending stream of press releases and tries to bring pertinent information and subjects of interest to our readers.

On Monday morning, we received one from U.S. Customs and Border Protection (CBP) with a subject line: "Border Patrol's Special Emphasis Program Celebrating Cultural Diversity and Awareness." More ...
JUNE 16, 2010
Sam Crump endorsed by former Congressman Tom Tancredo
Border Hawk Tancredo praises Crump's proven track record
PHOENIX – Former Congressman Tom Tancredo (R-CO) has endorsed Sam Crump in his campaign to represent Arizona's Third Congressional District.

Tancredo served 10 years in the U.S. Congress, where he became a leading advocate for securing the country's borders and working tirelessly to fight illegal immigration
More...
BY MAUREEN RIGO (WCA tEACHER) | JUNE 16, 2010
Wickenburg Christian Academy students removed from U.S. Supreme Court steps for praying
Ten students, one teacher, and three parents from Wickenburg Christian Academy (WCA) were recently asked to leave the steps of the U.S. Supreme Court because they were standing in a circle, heads bowed, praying. What has happened to our nation?
More ...

JUNE 16, 2010
Too young to be wary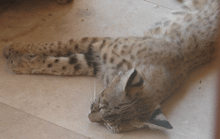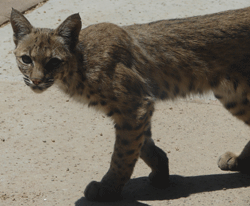 This young bobcat was napping on the Pearson family front porch near Pinnacle Peak and Pima. Sheridan Pearson, age 16, and the family cat Minerva watched the bobcat as it awoke.