Fabulous skin and other perks at La Paris Skin Spa
By Marielle D. Marne | April 28, 2010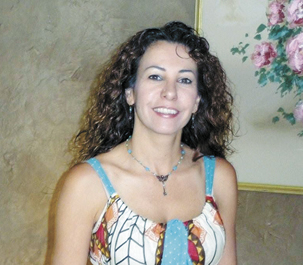 CAREFREE – Arizona's sun can be harsh on one's skin. But that's no reason to look older than your years. Hannan Zahreddine of La Paris Skin Spa is eager to show you how. An aesthetician who had her first facial in Paris, hence the spa's name, Hannan admitted she has been concerned about skin since she was a little girl.

So, what can she do for you? Why, facials of course! Along with her service, she provides samples of Dermalogica tailored to your skin type. Unsure of your skin type? Hannan offers skin mapping. Not only does she pinpoint type, but she can help resolve any issues. "We take care of wrinkles, too!"

Other services include touch therapy to reduce stress and related pain. Permanent makeup is available. And, tattoo removal for those who may be rethinking not-thought-through body art. Hair removal is yet another option. Forget waxing and experience sugaring! It lasts a month and removes even the finest of hairs. Or, try threading, ideal for the brows (and upper lip). "It gives a nice line," Hannan assured.

La Paris Skin Spa has been well received since it opened in December. Hannan said she wanted to publically thank Jill at Kohler Academy, where she trained, as well as her husband, Nick. "He really supports what I do."

Given her crusade for healthy skin, Hannan stresses the import of babying one's derma, especially those under 30. Rates of skin cancer are up 12 percent more than in 2008! Doing her part to lower those numbers, Hannan carries a Teen Start kit with products not only specific to youthful skin but also gentle on the wallet.

To learn more, phone La Paris Skin Spa at 480-352-5577. Open Tues.-Sat, 9 a.m. -5 p.m., find Hannan at 7275 E. Easy St, #102.