B.R. Cohn Wine Tasting Feb. 3, Monte Montgomery live Feb. 5
at Cave Creek Coffee Company
January 27, 2010

B.R. Cohn Wine Tasting and bottle signing Feb. 3

C4 Martini & Wine Bar hosts a wine tasting and bottle signing by legendary winemaker Bruce Cohn of B.R. Cohn winery located in Sonoma Valley on Wednesday, Feb. 3 from 5 – 9 p.m. in Cave Creek. The family operated award-winning B.R. Cohn winery produces ultra-premium Cabernet Sauvignon, Merlot, Pinot Noir, SyrCab (a blend of Syrach and Cabernet), Petite Sirah, Zinfandel, Cabernet Port, Chardonnay and Sauvignon Blanc. B.R. Cohn wines emphasize balance, elegance and consistent high quality from vintage to vintage.

Guests are invited to sip back, relax and enjoy wine selections while the Chicks with Picks play soulful tunes live.

Admission is $15 or free with a B.R. Cohn bottle purchase

Monte Montgomery live in concert Friday, Feb. 5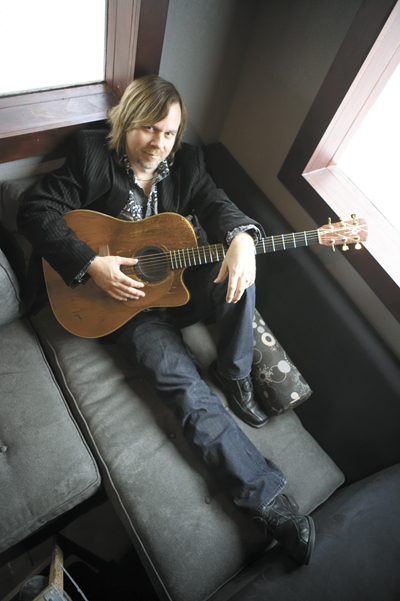 Best known as the "The Evil Knivel of Guitar," and "Six Strings Attached to Dynamite," acoustic musician, Monte Montgomery performs a live concert at Cave Creek Coffee Company on Friday, Feb. 5 at 7 p.m. Doors open at 6:30 p.m. With an amazing fretwork and combination of finger and pick styles, Montgomery is an enigma in the guitar universe. In 2004, Montgomery was named in the "Top 50 Greatest Guitarists of All Time" by Guitar Player Magazine. Montgomery will perform hits from his latest album titled, "Monte Montgomery At WorkPlay."

Tickets are $18 in advance online or $20 at the door.

For more information on the Monte Montgomery performance please call 480-488-0603 or visit www.cavecreekcoffee.com. Cave Creek Coffee Company, 6033 E. Cave Creek Road in Cave Creek. With a distinct selection of in-house varietal coffee roasts and blends, Cave Creek Coffee Company also offers a wide selection of wine, beer, infused martini selections, and delicious food and desserts.