Studio C4 showcases new art exhibit by Bill Foss

January 13, 2010


'Paintings On Metal' on display through January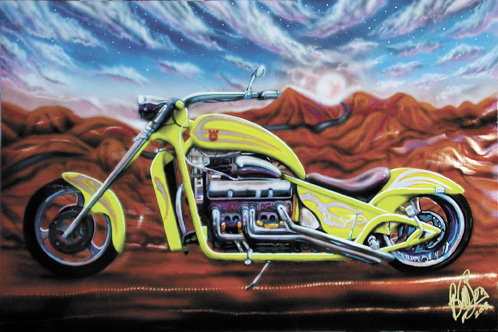 CAVE CREEK – Internationally renowned artist Bill Foss makes his debut at Studio C4 throughout the month of January showcasing artwork on metal inspired by rock and roll and spirituality. His most famous series include the "Rock and Roll Series," "Wingmakers," "Super Divine," "Scared Planet of Earth," and "Choppers on Copper."

Inspired by Alex Grey and Salvador Dali, Foss says, "The amazing aspect of art is the unique ability to translate to the viewer, a personal story that reminds us of the simple joys in life. Art inspires us all to open toward unique levels of creativity." On Jan. 16 Studio C4 will host a viewing party from 6 – 9 p.m. with live music by the artist himself. More...
Carefee Fine Art and Wine Festival ranked Top 10 Art Fair nationwide
January 13, 2010


CAREFREE – Thunderbird Artists' Carefree Fine Art and Wine Festival has been ranked number 10 in the top 25 Art Fairs nationwide, according to Greg Lawler's Art Fair Sourcebook. The prestigious 2010 ranking was announced this week, prior to the 17th annual event taking place from 10 a.m. – 5 p.m. Friday through Sunday, Jan. 15 – 17 at Carefree Town Center, 101 Easy Street, in Carefree. The popular fine art show is also being considered for publication in The Harris List of Nation's Best Arts and Crafts Shows, one of the most discriminating lists available to fine artists and craftsmen. More...
Guitarist Jesse Cook returns for one night only
Jesse Cook
Jan. 15, 2010, Friday @ 8 p.m.
Scottsdale Center for the Performing Arts
The NEW Virginia G. Piper Theater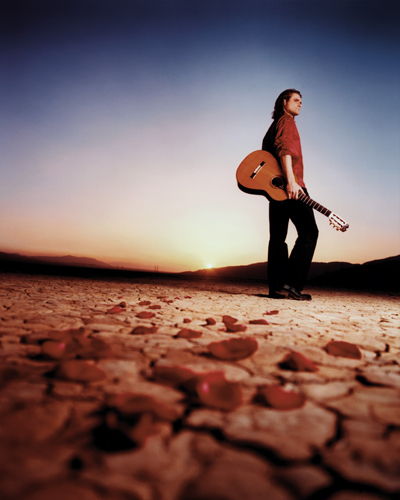 SCOTTSDALE – Scottsdale Center for the Performing Arts will present Jesse Cook on Jan. 15 at 8 p.m. in its new, state-of-the-art Virginia G. Piper Theater.

Single tickets are available online at www.scottsdaleperformingarts.org or through the Scottsdale Center for the Performing Arts box office at 480-994-ARTS (2787).

Known for his intoxicating rumba flamenco and charismatic stage presence, JUNO Award-winning guitarist Jesse Cook has spent a lifetime traveling the globe absorbing the diverse musical traditions of Europe, Africa and Latin America.

Released in September 2009, Cook's latest album, The Rumba Foundation, was inspired by a trip to Colombia, where he explored the country's traditional Vallenato music and collaborated with the group Los Gaiteros de San Jacinto. The album has earned rave reviews and topped the world-music chart on iTunes.

Cook will be accompanied on stage by musicians Chris Church on violin, Nicolas Hernandez on guitar, Rosendo 'Chendy' Leon on percussion and Dennis Mohammed on bass.