Pianist Jeffrey Siegel celebrates Chopin
December 30, 2009
Keyboard Conversations with Jeffrey Siegel
Concerts with Commentary ~ Chopin the Passionate Patriot
Tuesday, Jan. 12 at 7:30 p.m.
Scottsdale Center for the Performing Arts
The NEW Virginia G. Piper Theater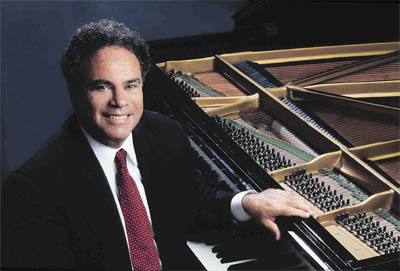 SCOTTSDALE – Scottsdale Center for the Performing Arts will present Chopin the Passionate Patriot on Jan. 12 at 7:30 p.m. as part of pianist Jeffrey Siegel's Keyboard Conversations series. The recital will take place in the Center's new, state-of-the-art Virginia G. Piper Theater.

Single tickets are available online at www.scottsdaleperformingarts.org or through the Scottsdale Center for the Performing Arts box office at 480-994-ARTS (2787).

Renowned concert pianist Jeffrey Siegel celebrates his 30th season of Keyboard Conversations in Scottsdale with a special series devoted to the 200th birthday of Chopin, whose demanding piano works stand as masterpieces of 19th-century Romanticism. In this unique 'concert with commentary' format, Siegel discusses the music with the audience before each performance. His charming wit, insights and virtuoso performance delight newcomers to classical music and seasoned aficionados alike. Chopin the Passionate Patriot features a selection of the composer's heroic polonaises, enchanting mazurkas and vivacious waltzes.

Upcoming Keyboard Conversations will include Chopin the Storyteller on Feb. 23 and Chopin and the Future on March 23.

Chopin the Passionate Patriot is presented with support from Evelyn Y. Davis and the Evelyn Y. Davis Foundation.

Scottsdale Center for the Performing Arts is located at 7380 E. Second Street in Scottsdale.