Sabino rushes for 375 yards! Ousts CSHS Falcons from Playoffs
By Pete Mohr | November 25, 2009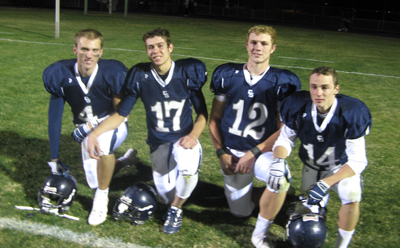 FALCON STADIUM – When I turned in last Friday night, Nov. 20, I was hearing (the late) Jack Buck's classic radio call of Kirk Gibson's walk-off home run in Game One of the 1988 World Series: "I don't bee-leeve what I just saw!" After a restless seven hours, I got up a "believer:" Sabino, 63 - Cactus Shadows, 42, ending the Falcons' season at an almost undreamed of 11-1.

Don't try that praise on the Falcs: this was the win, at home, they needed to advance to the State Semifinals. They didn't get it; and the loss hurts – wrenchingly. What-the-heck happened?! Two stats tell the tale. More...

Bella Vista hosts second annual Posadas
November 25, 2009


CAVE CREEK – Bella Vista Private School will be hosting their second annual Posadas this year on Friday, Dec. 4. The procession will begin at 5:30 p.m. at the stage area in the Sundial Plaza located at 100 Easy Street in the town of Carefree. It will proceed through some of the businesses before ending back at the stage area where the final posada will be held.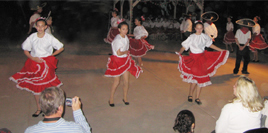 The celebration begins with folklorico dancing performed by the Bella Vista students. There will also be Mexican music for everyone's enjoyment. "Mexican Gift Baskets" will be raffled and food booths will offer authentic Mexican food; rice, beans, tamales, posole, pan dulce, bunuelos, hot chocolate, coffee, water and soda. More...