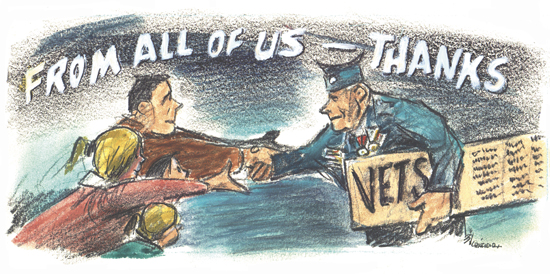 Did money have an effect on local elections?
By Linda Bentley | November 11 2009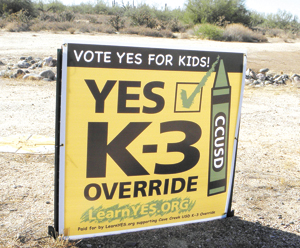 CAVE CREEK – Walmart contributed more than $185,000 to the Friends of Cave Creek Political Action Committee (PAC) in support of Propositions 400 and 401, the referendums on the general plan amendment and rezoning of 20 acres just south of the intersection of Carefree Highway and Cave Creek Road to allow a Walmart store.
MORE ...

LearnYes.org's $11K highly visible campaign was defeated with no formal opposition.
Photo by Linda Bentley

Creekers vote in Walmart
by a landslide
Walmart Public Affairs Director Dalia Garcia and Cave Creek Town Manager Usama Abujbarah with celebratory smiles on Election Day because the two Walmart referendums were confirmed by voters with 75-percent landslide victories.

Photo by Linda Bentley



Cultural contracts for an uncivil council?
By Linda Bentley | November 11, 2009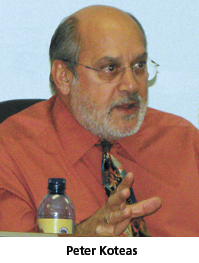 'If we consider the message instead of the messenger, all this will go away … I don't need to sign anything'

CAREFREE – Gary Hayward headed up Call to the Public by stating he didn't plan on speaking until he read Sonoran News at 4 p.m.

He said the article accused him of harassing recall petition signers and complained that he was never contacted to get his side of the story.

Hayward then proceeded to tell council, "On two occasions I told two signers they needed to hear the other side of the story," and claimed he was simply exercising his right to free speech.
MORE ...
Surprise at Hideaway for SPC Scotty Graves
November 11, 2009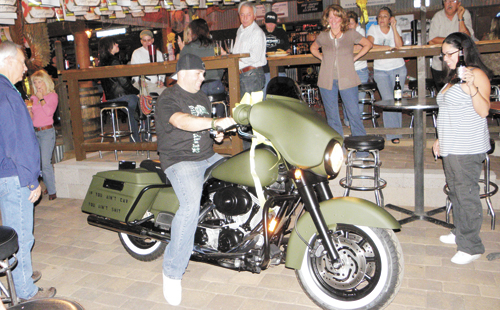 SPC Scotty Graves talked about doing a few things to his Harley Davidson before he was deployed to southern Iraq. However, his wife Stephanie (r) coordinated with her neighbor Jerry Whitmore to have it done while he was gone. Back for only 15 days R&R, Graves, 34, who plans to make the military his career, received a welcome home reception at the Hideaway Grill Tuesday night where he was surprised with his Harley all tricked out just the way he dreamed.
Photo by Linda Bentley