Community News Briefs

November 11, 2009


Scottsdale Artists' School benefit, Beaux Arts 2009, on Sat., Nov. 14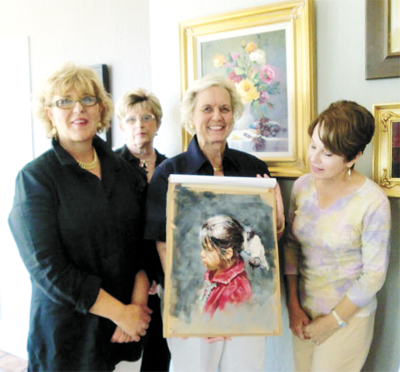 Event:
Scottsdale Artists' School 17th annual "Beaux Arts" reception and silent auction
Date: Saturday, Nov. 14
Time: 5 – 7:30 p.m.
Place: Scottsdale Artists' School 3720 N. Marshall Way, Scottsdale

SCOTTSDALE –Scottsdale Artists' School is hosting its annual benefit, Beaux Arts, Saturday, Nov. 14.
The Beaux Arts 2009 Signature Artist is Leslie B. DeMille. Mr. DeMille, who lives in Sedona, has been commissioned to paint portraits of President Ronald Reagan, Frank Sinatra, Bob Hope and many other famous people and has taught at the school every year since it opened in 1984.

"This year the cocktail reception and silent auction of approximately 200 original paintings and sculptures by nationally recognized artists will be the best ever," said Beaux Arts chairman, Mary Lueck.

A highlight of the evening will be the raffle of the sculpture, "Pow Wow Partners" (#50 of 50) by John Coleman, president of the Cowboy Artists of America.

For ticket information and reservations, call 480-990-1422.

For more details about the Scottsdale Artists' School, go to www.scottsdaleartschool.org.

The Cave Creek Community Garden
Feeding the body, mind and soul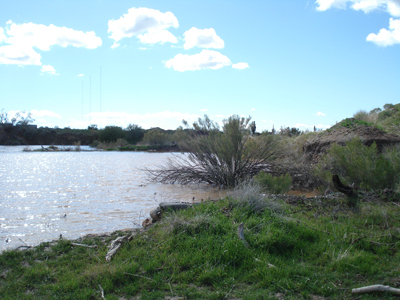 The Cave Creek Community Garden will serve the local community as well as be a national and international attraction with the development and recreation of the local flora and fauna and educational opportunities. The Garden Committee is in the process of organizing thoughts and plans and would like to meet with stake holders and the community. The conceptual drawings will be presented for review and input. Please join us for this informational opportunity on Tuesday, Nov. 17, 2 p.m. in the Town of Cave Creek Council Chamber.

A Cactus and Succulent Journey through Mexico
to your Landscape Part I

The Gardens at Carefree Town Center is delighted to present Part One of a two part series of cactus and succulents. Join us Saturday, Nov. 21 at 9:30 a.m. as we welcome Greg Starr, owner and operator of Starr Nursery, specializing in Agaves, succulents, and other related plants and trees from arid and semi-arid regions around the world.

The seminar will run approximately three hours at the Town Council Chambers located in the U.S. Post Office Building at 100 Easy Street, Carefree. To maintain ongoing quality of our programming, a $5 fee is expected at the door. Seating is limited. Come early. For information call 480-488-3686.

Parkway Bank and Ventana Academy to host
"The Gift of Food" Contest

"The Gift of Food" Coloring/Art Contest is open to Kindergarten – 5th Grade students attending Ventana Academy. Kindergarten – 2nd Grade Students will submit their original colored artwork and the 3rd Grade – 5th Grade Students will submit their original artwork on an 8? x 11, sheet of paper.

All entries will be received and delivered to Parkway Bank on Cave Creek Rd. The entries will be displayed at Parkway Bank beginning Saturday, Nov. 14 and will conclude on or about Saturday, Nov. 28. The entries will be judged by the general public including parents, students, school members, family and friends.

Each voter is requested to bring a "Non-Perishable or Canned Food Item" if possible, in support of the theme "The Gift of Food." All items donated will be delivered to the Foothills Food Bank, www.foothillsfoodbank.com on or before Friday, Dec. 4.

Please visit the Bank to cast your vote and support the Foothills Food Bank.