Inaugural 'Cave Creek Bicycle Festival' and Soldier Ride set for
Nov. 13 – 15

November 4, 2009
Mountain Bike Race, Discovery Road Ride; Country Western Classic Music Fest; Wounded Warrior Project Soldier Ride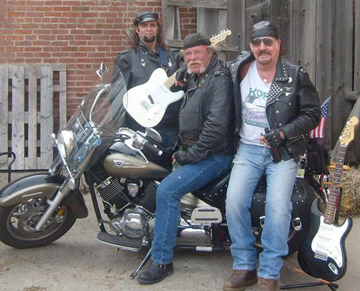 CAVE CREEK – The Town of Cave Creek and Flat Tire Bike Shop will host the inaugural "Cave Creek Bicycle Festival" Friday through Sunday, Nov. 13 – 15. Geared towards outdoor enthusiasts and bicycling participants of all ages, the event will feature cycling rides and races throughout the pristine Sonoran Desert.
Highlights also include a "Cave Creek Country Western Classic Music Fest," Fireworks Display, a Fat Tire Beer Garden, the Luv Shack Ranch Horse Rescue Kids Zone, and Deb's Dragons & Other Misunderstood Creatures at the Silver Spur Saloon at Frontier Town; the "Burning Bicycle Man" and "Ride In Theater" at the Buffalo Chip Saloon, an "Outdoor Adventure Vendor Expo," and other fun activities throughout town. Entry fees are $60. Proceeds benefit the Town of Cave Creek's "Open Space" preservation efforts. More...

Cave Creek Museum hosts 2nd Annual "Southwest Artisan Marketplace" Nov. 7 – 8
November 4, 2009

Popular Eggury Workshops also set for Nov. 10, 17 & 24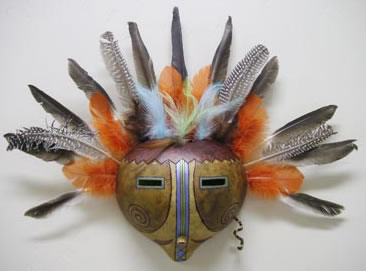 CAVE CREEK – Cave Creek Museum continues to celebrate its 40th Anniversary and Western heritage by hosting its 2nd Annual "Southwest Artisan Marketplace" during Cave Creek Wild West Days on Saturday, Nov. 7 from 10 a.m. to 5 p.m. and Sunday, Nov. 8 from 10 a.m. to 3 p.m. Some 16 artists will exhibit and sell Southwestern, Western and Native paintings, jewelry, mixed media, carvings, photography, and gourd artwork. Cave Creek Museum is located at 6140 Skyline Drive.
Admission is free.

"We're excited to host the Southwest Artisan Marketplace again," Evelyn Johnson, Cave Creek Museum's executive director, said. "Cave Creek has a rich archaeological history, and a fine art show such as this one ties in with the mission of the Museum. Cave Creek has also been a very active arts community for decades and we are pleased to showcase such a high-caliber roster of artists."

Photographers Gil Gustavsen and Cheryl Stapleton, of Gustavsen-Stapleton Studios Fine Art Photography, are participating in the event for the first time this year. The two artists began photographing cliff dwellings and remnants of ancient cultures three years ago, giving them a rare glimpse into the lives of Native Americans who inhabited the Southwest centuries ago.

"It was a great crash course in archaeology," Gustavsen, a New River resident, said. "It is incredible some of the dwellings are still here after 1,200 or more years. The remote areas of the sites have helped to preserve them – so much so that you expect to look in a window and see moccasins on the floor."

Gustavsen and Stapleton learned quickly that visiting and photographing the ancient archaeological sites requires patience, energy, and time. With each visit, their appreciation deepens for how the ancient Native Americans lived.

Stapleton, an Anthem resident, described how she and Gustavsen "lug in" cameras, water and other equipment to the sites before scaling slick rock to get into the ancient dwellings.
"We sometimes travel miles into the desert and down 600 feet into a canyon in order to see amazing pictographs and petroglyphs," she said. "It's humbling to sit in front of one of these ancient sites and imagine what must have been going on at the time."

In addition to Gustavsen and Stapleton, artists participating in this year's Southwest Artisan Marketplace include: Thomas Begay, Francine Bia, Lawrence Crank, Jennie Cure, Tyrone Duwyenie, Marless Fellows, Karen Friend, Ceil Goslin, Violet Hunter, Dick Mueller, Marg Nelssen, Fiona Purdy, Jerry Sieve, and Kathy Whitman.

Eggs-travaganza Craft Workshop Returns
Back by popular demand, Eggury master Fran Hunold will conduct her "Eggs-travaganza" Craft Workshop from 9 a.m. to 1 p.m. on Tuesday, Nov. 10, 17 and 24. Hunold will teach participants how to craft the "Lisa Egg," which was created by Gloria Harrison, a renowned designer in the egg art world. The total cost for the three-day workshop, including materials, is $85. Seating is limited to 10 per workshop. Please call to reserve a seat and bring a bag lunch. For information about Cave Creek Museum, call 480-488-2764, or visit www.cavecreekmuseum.org.