El Pedregal announces winners of Hot Pipes Talent Showcase
October 14, 2009
Nine incredible vocal talents take the prize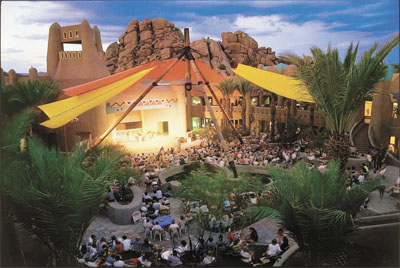 SCOTTSDALE – Throughout the intensely competitive 12-week Hot Pipes Talent Showcase competition at el Pedregal, nine winners were announced, three in each division, for their incredible songs captivating audiences in the marketplace's outdoor amphi-theatre. Winners included:



Junior Division
1st place- Athena Creese
2nd place- Sarah Moss
3rd place- Melissa Nelson
Adult Divison
1st place- Joanna Perracchio
2nd place- Jeff Skiba
3rd place- Dierdre Evans
Adult Division (30 & up)
1st place- Kat Schuett
2nd place- Eric Velada
3rd place- Jason Pater

The Hot Pipes Talent Showcase was a competition for local singers ages 14 and up. Each week, first place winners received a Hot Pipes certificate and advanced to the Grand Finals Dinner & Show. Notable valley vocalists including Blue Lovett of the Manhattans, Dennis Rowland, George Hamilton and Nancy Gee, judged the completion along side the event's coordinator and Master of Ceremonies, C.C. Jones.
Heard Museum North Scottsdale opens new exhibit Oct. 24
October 14, 2009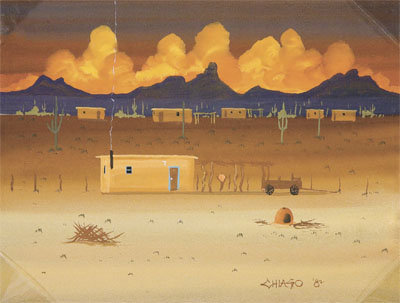 SCOTTSDALE – Landscapes have inspired artists for centuries, but the land holds deeper meaning for American Indians and is integrally connected with their beliefs, histories and identities. Take a personal journey with a group of artists including Nora Naranjo Morse, James Lavadour, Michael Chiago and George Morrison as they explore the universal theme of land and land loss for Native peoples. Guest speaker Janet Cantley, curator of community museums, will discuss Personal Journeys: American Indian Landscapes on Oct. 24 at 11 a.m. during the public opening of the exhibition.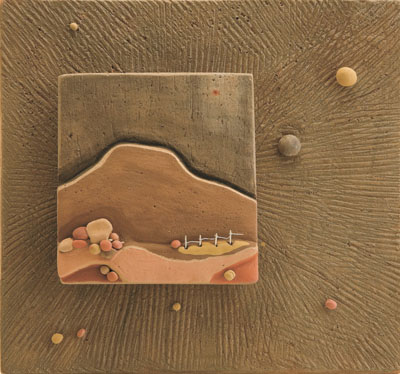 The exhibited art explores the landscape in ways not part of a Western perspective. Some of the paintings reflect Native belief systems. Landscapes are a convergence of physical place and process and cultural meaning. Both form and content of the landscapes take the viewer on a journey into culture, history and identity. James Lavadour makes visually lavish landscapes such as the four-paneled piece "New Blood," which depicts an abstracted rock formation. In "Uncontrolled Destiny," Kay WalkingStick creates a landscape along geologic lines through the process of painting, layering paint and creating jagged fault lines.
Exhibition opens to the public Saturday, Oct. 24 and runs through March 14, 2010. Heard Museum North Scottsdale is located at The Summit at Scottsdale, 32633 N. Scottsdale Rd., Scottsdale. Adults: $5, Seniors (65+): $4, Students: $2, Under 6 years: free.
Call 480-488-9817 or visit
www.heard.org
for more information.