Wise's trial continued to January
By Linda Bentley | October 7, 2009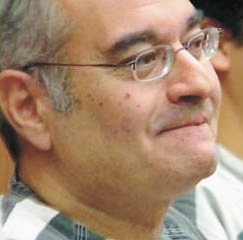 Still in custody – Hearing set for Oct. 9 to reconsider release conditions
PHOENIX – Danny Wise, the former Scottsdale CPA and Desert Mountain resident who was arrested in May on 15 counts of fraudulent schemes and theft, remains in custody at the Lower Buckeye Jail in lieu of $500,000 bond.

Wise is accused of converting to his own use money he accepted from clients, as a CPA, for payment of their federal and state taxes. When they confronted Wise about their unpaid taxes, victims claim Wise produced forged cancelled checks to make it appear as though the IRS had misapplied their payments.
MORE ...
Rural Metro Fire Department announces the release of the "FIDO bag"™
October 7, 2009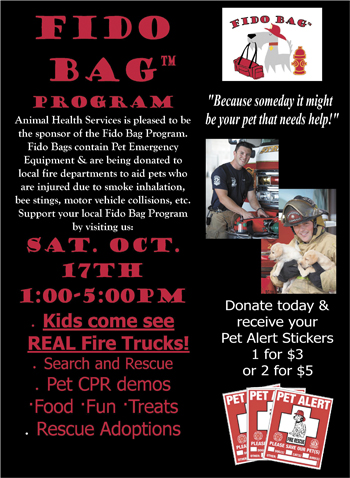 CAVE CREEK– The Rural Metro Fire Department in partnership with Animal Health Services in Cave Creek and the FETCH Foundation, have developed a pet emergency rescue kit called the FIDO bag™.

The FIDO bag™, through donations from Animal Health Services and the FETCH Foundation, with assistance from firefighters has been developed and donated to fire units to aid them in the treatment of injured pets (smoke inhalation, bee stings, motor vehicle collisions, etc ...).

The most vital item in the bag is the veterinary oxygen mask, specially designed to fit the muzzle of dogs and cats. The Rural Metro Fire Department is encouraging the public to attend a FIDO bag™ event at Animal Health Services, 37555 N. Cave Creek Rd. Saturday, Oct. 17, 1 – 5 p.m. There will be fire trucks, firemen, 'ask the vet' booth, pet CPR demonstrations, and pet adoptions. Children, parents, and pet owners come have fun!

For donations or Pet Alert Emergency Stickers, contact Animal Health Services. 100 percent of the proceeds from the sales of stickers go to the FIDO bag program.