Runner registration for DetermiNation™ 2010 PF Chang's Rock 'n' Roll Arizona Marathon now open

October 7, 2009

Sponsors and volunteers also needed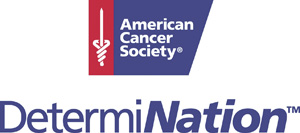 PHOENIX – The American Cancer Society DetermiNation™ has opened registration for the DetermiNation™ endurance event program for the 2010 PF Chang's® Rock 'n' Roll Arizona™ Marathon & Half Marathon (Jan. 17, 2010). Formerly known as Charity Runner, DetermiNation is the American Cancer Society's nation of athletes determined to eliminate cancer. Runners and walkers raise a minimum of $1,000 each and receive benefits such as a personal fundraising Web site, free training, race-day VIP amenities, social activities, an exclusive American Cancer Society racing shirt, and the opportunity to run in honor of loved ones touched by cancer. To register, visit www.determinationaz.com.
More...

Potential skin cancer breakthough tested at Scottsdale Healthcare
October 7, 2009

SCOTTSDALE – A study published recently in the New England Journal of Medicine reports a potential new investigational therapy for advanced and metastatic basal cell skin cancer tested at the Virginia G. Piper Cancer Center at Scottsdale Healthcare and other sites appears to demonstrate tumor shrinkage and limited side effects in patients.
More...

L Skincare's Lucky 7 Anniversary Open House set for Oct. 17
October 7, 2009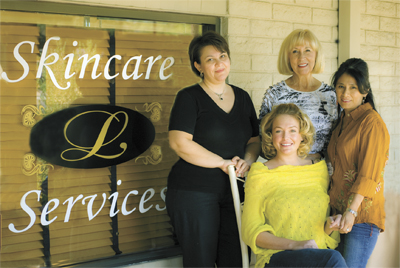 CAREFREE – To thank all L Skincare customers, employees and former employees, Lindsay Jackson, founder and owner, is hosting a Lucky 7 Open House on Oct. 17 from noon – 3 p.m. in honor of the seventh anniversary of L. The public is invited to attend.

Drinks and hors d'oeuvres will be served. There will also be giveaways during the open house.

L Skincare thanks associates presently pampering L customers – Lorena Santos, Polina Pirnazarova and Kathy Laveen. Special thanks go to Daniel Brodeur and Patti Lizzio for their devoted attention to L customers in the past.

At L they take pride in keeping up with the local treatments, technology and techniques offered today for skincare and nails with a focus on results. They gently ease away the pressure and stress of your world in a relaxing ambiance you will enjoy.

L Skincare is a quaint, friendly shop located at 99 Easy Street, Suite 218 in the Los Portales Mall in Carefree.

Call 480-488-7730 for information or stop by during their extended evening hours to find out why at L, luxury becomes necessity.