No plans to close Carefree Bashas'
By Curtis Riggs | July 29, 2009
Staple of community to stay open
CAREFREE – It appears the Carefree Bashas' store will survive the recent rash of store closures throughout the Valley.

"We are going to stay open. There is no intention of closing the store in Carefree," Carefree Bashas' manager Doreen Churchill said.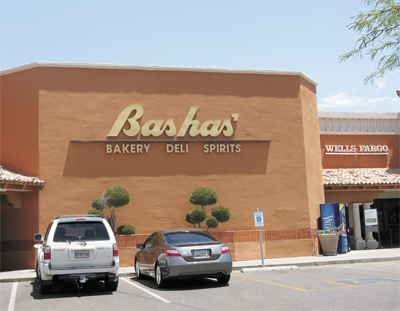 The Carefree Bashas' employs approximately 75 people.

The store has long been a staple in the community with many Carefree residents depending on having it nearby and town officials depending on the sales tax revenue the store provides.

Bashas' Supermarkets filed for Chapter 11 bankruptcy protection earlier this month, allowing the supermarket chain to reorganize.

Bashas' corporate media relation's director Kristy Nied confirmed there are no plans to close the Carefree Bashas'.

"They take a lot of things into consideration when closing stores," she said. "At the current time, as part of the reorganization, we are evaluating all stores."