Steve Bebee is new CSHS Principal
By Pete Mohr | July 29
, 2009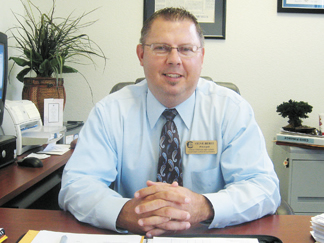 Photo By Pete Mohr: CSHS Principal Steven C. Bebee
CSHS – Through a generously-granted interview during his jammed "get-school-opened" schedule, Sonoran News is pleased to introduce new CSHS principal, Creeker Steven Cord Bebee. He is the 16th principal in Cactus Shadows' 27-year history: 27 years divided by 16 principalships equals 1 year, 8 months per principal.

So it was that nearing the end of our July 23 interview, Steve Bebee said the magic words that every Cactus parent has been longing to hear: "Initially, I'm going to concentrate on molding my personality into what is already a successful high school." Then, pointedly, "I intend to be here for at least 8-10 years, certainly until my youngest child (Jennafer, 10, a rising 5th grader at Black Mountain Elementary) graduates high school." In addition to his solid teaching and administrative credentials, stability is what Steve Bebee is bringing to the Cactus Shadows table.

Principal at Sonoran Trails Middle School for the 2008-2009 school year, Bebee, 43, has reached the primary goal of his professional career: becoming a high school principal. "In my previous high school positions (Cortez, Thunderbird and Hamilton), I've enjoyed that environment. Although I loved my year at Sonoran Trails, the posting of the Cactus Shadows principalship offered me an appealing opportunity to move my career forward," he explained to Sonoran News. "I want to thank Drs. Debbi Burdick and Jana Miller for allowing me to apply – and the CCUSD governing board for confirming my nomination on July 14."

In addition to daughter Jennafer, Bebee (GCU '92 and a Masters Degree in Educational Leadership, NAU '02) and his wife, Shelly, parent Brittany, 19, a sophomore at PVCC, and rising CSHS freshman, Trevor, 14, a prospective Baseball Falcon first baseman.

Sonoran News welcomes the Steve Bebee family. "Principal Steve," may your tenure at Cactus Shadows bring you professional fulfillment and personal satisfaction.
"All they wanta do is …
By Pete Mohr | July 29, 2009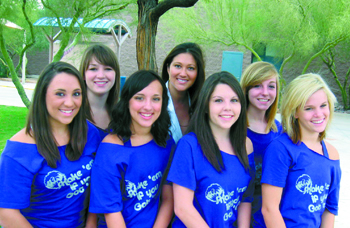 Photo By Pete Mohr
… Dance! Dance! Dance!" And that's exactly what new Coach Theresa Chung (back, c.) has her 17-member Pom and Dance squad doing – three days each week, starting at 7 a.m. for the next two weeks. "I've got 17 Varsity dancers; and if they performance qualify, I want all 17 on the floor as our Competition Squad. We're out to win back a 1st Place for Pom and Dance at the A.I.A. 'Spirit Line Championships' next January."
Coach Chung, 32, ASU '98 with a B.A. in Communications, who grew up in the L.A. area and danced for both the ASU Sun Devils (1994-1996) and the Arizona Cardinals (1996-1997), has both the experience and energy to encourage her squad to reach that goal. "I'm very lucky to have this group," she volunteered to Sonoran News. "We're proud and excited to be part of the 'new' Spirit Line family with Cheer. At every event we perform, we want to boost school spirit and morale."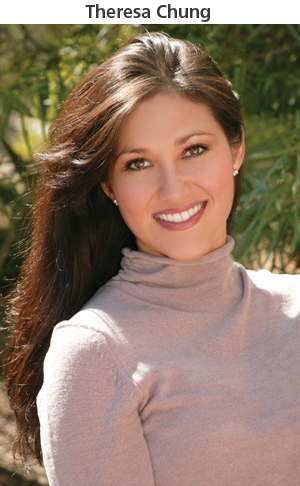 Credit former CCUSD Board President Stephanie Reese with introducing Chung to Head Cheer Coach Rika Cuff, who now has taken on additional responsibility as Spirit Line Director. "One coffee at Starbuck's, and we became friends and colleagues. From Rika, I learned what will be my coaching priorities: sportsmanship, teamwork and respect. I'm going to coach growth – not perfection. Cheer and Dance have already become more of a 'Falcons Family.'" Watch out, 4A-I opponents!

Leading 2009-2010 Dance will be seniors (above photo, front, l-r) Elizabeth Kresojevich, Victoria Torres, Anna Maudlin, Brandi Adkins; (back, l-r) Taylor Marques, Madeline Moore. The squad's on-field/sidelines debut will be at Homecoming, Friday, Sept. 25, the Falcons' home opener against Paradise Valley.

Congratulations, Coach Chung! Ladies, have a great season!

~ Pete Mohr