Sonoran Arts League moves to new office
July 22, 2009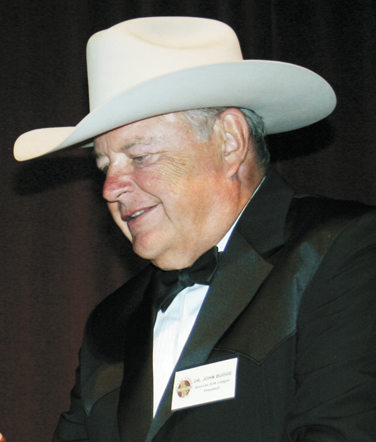 Sonoran Arts League's new president, John Budge
CAVE CREEK – The non-profit Sonoran Arts League has moved to a new office located at 6051 E. Hidden Valley Drive, Ste. 3, in Cave Creek. The League had been subleasing space in the Foothills Community Foundation office in Carefree and was forced to move when the Foundation vacated its office to move into the new Desert Foothills YMCA Community Center.
As the League celebrates its 15th year of promoting art, artists and art education, its new Board of Directors are tackling challenges relating to one of the nation's worst recessions.
John Budge, Sonoran Arts League's new president, said the new Board recognizes the League's critical role in promoting art in the wake of massive legislative cuts to arts funding.
"We're receiving many more requests this year for help in the schools," Budge said. "The Sonoran Arts League is committed to doing what we can to fill the void left by funding cuts, but now, more than ever, we need community support."
Arts organizations statewide are experiencing the pain of budget cuts and Budge cited the Arizona Commission on the Arts as an example.
"The Arizona Commission on the Arts' overall budget will be reduced by approximately 42 percent for the fiscal year 2010. This means it will be much more challenging to receive grant funds from this arts advocacy group and others like it. We truly need the support of our local residents and businesses, and any contribution will help," he said.
The League's 400 plus members actively participate in community outreach programs, including mentoring programs, scholarships for area students, workshops, fundraisers, and other activities, such as the Empty Bowls Project, Hidden in the Hills Artist Studio Tour, Out West Art Fest, and the Sonoran Festival of Fine Art.
Budge said members are already hanging art in the new 535 square foot office and making plans to create a sculpture garden outside.
"We like the new layout of the office and it is only fitting that we are in the same building that the League's first office was housed in, back when we were the Cave Creek Crafts Council almost 40 years ago," he said.
The Sonoran Arts League new board members include: John Budge, president; Jane Boggs, vice president; Karen Smith-Lovejoy, treasurer; Marjorie Rogers, secretary; Victoria Batchelor, Jim Bruce, Celeste Hobratschk, Jossy Lownes, Mike Markham, Gordon Mischke, and Dick Mueller. Alan Hochman serves as Board advisor and Jo Ann Stuckey is the new League coordinator.
Sonoran Arts League summer office hours are: Monday, Tuesday, Thursday, and Friday from 10 a.m. to 4 p.m. The office is closed on Wednesdays during the summer and will be open Monday through Friday beginning September 1.
To make a contribution or volunteer, contact the Sonoran Arts League at 480-575-6624 or
www.SonoranArtsLeague.org
.