Military History fans invited to meet author Andrei Cherny
June 24, 2009
Signing at Pages on July 2

CAVE CREEK – Andrei Cherny, author of the best selling World War II account "The Candy Bombers, The Untold Story of the Berlin Aircraft and America's Finest Hour," will be appearing at Pages, Thursday, July 2 at 6 p.m.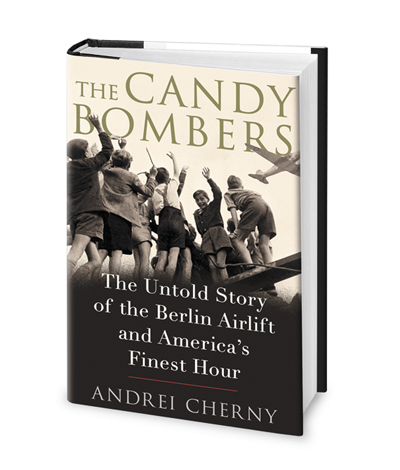 He will be reading excerpts and signing copies of his book which as been described as one that "will make you proud to be an American." The Candy Bombers is the name given to troops who participated in the Berlin airlift after World War II.

Published in 2008, the book tells the story of a group of Americans, who against all odds, fed one of the largest cities in the world by air for more than a year.

Cherny is an Arizona resident and in April announced his run for Arizona State Treasurer. A former White House political speech writer, Cherny is a former Senior Fellow at Harvard University's Belfer Center for Science and International Affairs at the Kennedy School of Government.

Cherny is an officer in the Navy Reserve and has written political and historical items for the New York Times, Los Angeles Times and Washington Post "The Candy Bombers" is one of the top ten best sellers on Amazon's military aviation history list and was recently published in paperback.

This event is free; RSVP is recommended by calling 480-575-7220. Pages is located at 7100 E. Cave Creek Rd. in Stage Coach Village. Visit them at www.PagesNewAndRare.com.