Trenk still running on empty

By Linda Bentley | May 13, 2009

'The smear campaign launched against my family and myself is proof of the worthiness of my ideas …'

CAVE CREEK – The runoff election is in the final stretch and, as of Monday, Maricopa County Elections reported 1,639 early ballots have been requested with 911 returned so far.

MORE ...
AG unable to substantiate open meeting law violations

By Linda Bentley | May 13, 2009
Town dismisses criminal charges against Rusts
CAVE CREEK – On May 1, The Arizona Attorney General Office's Open Meeting Law Enforcement Team (OMLET) concluded its review of a complaint filed by Terry Zerkle alleging the Cave Creek Town Council and Mayor Vincent Francia violated the open meeting law.

MORE ...
Ready for a swim?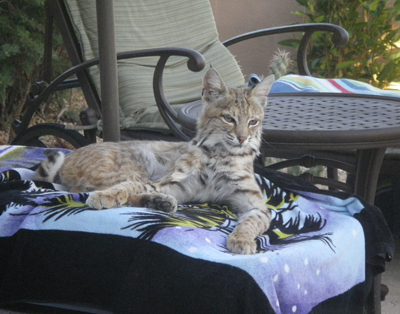 This Bobcat sitting by our pool for about an hour is one reason why we love living in Legend Trail.
Courtesy Photo/Christine Drobecker

Emergency responders practice swift-water rescue

By Curtis Riggs | May 13, 2009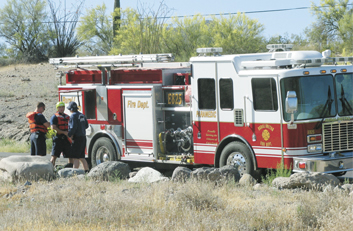 1972 flood simulated
CAVE CREEK – Tuesday morning Emergency responders prepared for what the next monsoon could bring by simulating a swift-water rescue in Galloway Wash at Spur Cross Road.

Cave Creek Town Marshal Adam Stein headed up the countywide event, which began in Cave Creek.

MORE ...
Neighbors applaud demolition of bank-owned drug house
By Linda Bentley | May 13, 2009

Former owner serving 2.5 years in state prison
CAVE CREEK – A house with a history of dodgy owners and tenants was demolished last Tuesday to the joy of the surrounding neighborhood.

MORE ...