Cave Creek Tea Party

By Shari Jo Sorchych | April 22, 2009

CAVE CREEK – The Cave Creek Tea Party on Sunday at Harold's drew a standing room only crowd of about 600, more than double the number expected, including families with children, young adults, singles and couples of all ages. Many wore patriotic attire, creatively sported tea bags and carried political signs covering a wide range of topics.

MORE ...
Open Space Kick-Off Event

By Shari Jo Sorchych | April 22, 2009
Mayor Francia delivers good news
CAVE CREEK – The first Open Space Acquisition Kick-Off Event was held Saturday at the new Cave Creek Regional Park Nature Center.

Mayor Francia announced an anonymous donation of $10,000 has been made toward the open space purchase.

MORE ...

April 15 Phoenix Tea Party draws over 5,000 'extremists'

By Linda Bentley | April 22, 2009

PHOENIX – April 15 may have marked the day when the largest number of citizens, estimated at between 5,000 and 6,000, converged on the state capitol to peaceably assemble and let their elected officials know how disgruntled they are about a good number of issues, as evidenced by the signs they carried.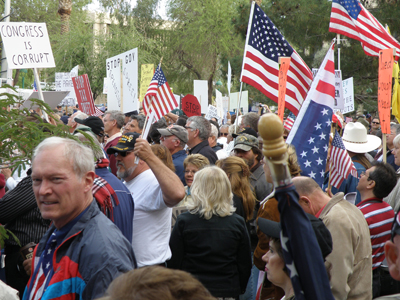 Photo: Taxes were not the only grievance on April 15, when over 5,000 people from all political parties gathered at the state capitol to express their anger over runaway spending, taxation and continuous threats to their constitutional rights.
Photo by Linda Bentley

Traynor calls foul over write-in omissions

By Curtis Riggs | April 22, 2009

Takes issue with recent C.O.I.N.S. e-mail
CAREFREE – Town council write-in candidate John Traynor is taking umbrage with Town Clerk Betsy Wise's decision to not include write-in candidates in a recent C.O.I.N.S. e-mail alert about the May 19 general election.

MORE ...

The People's Choice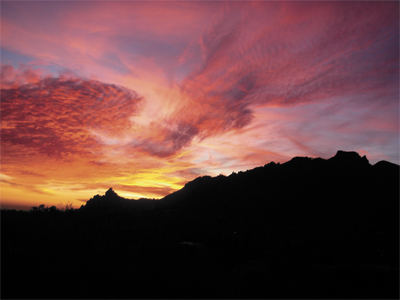 Carefree resident Dena Johnson won the People's Choice Award in this year's Black Mountain Photo Contest with this sunset photo of the east side of Black Mountain. The BMC photo contest awards reception will be held at the Cave Creek Museum at 6 p.m. on Friday, April 24.


Former Scottsdale CPA Dan Wise arrested and released on OR
By Linda Bentley | April 22, 2009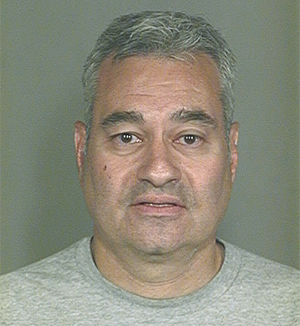 Multiple search warrants served for multiple locations
SCOTTSDALE – Danny Wise, a former Scottsdale CPA and tax return preparer who had his certification revoked, was arrested and booked on theft and fraud charges by Scottsdale police, ironically, on April 15, the deadline to file income tax returns.

MORE ...



Obituary