Trenk betting Cave Creek voters can be bought?

By Linda Bentley | April 15, 2009
Mayor and four council members seated during primary know better
CAVE CREEK – Adam Trenk raised an unprecedented $17,381 in campaign funds to run for Cave Creek Town Council.

Mayor Vincent Francia, Councilman Ernie Bunch, who received the highest number of votes in the primary, former Vice Mayor Ralph Mozilo, Planning Commissioner Steve LaMar and Councilman Dick Esser were all elected or reelected with expenditures of less than $500.

MORE ...
Ti Amo, Baci, Meridian restaurateur pleads guilty to fraud

By Linda Bentley | April 15, 2009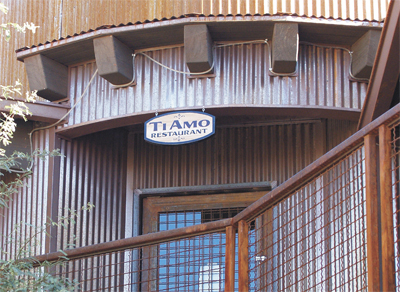 Soylular hand-keyed stolen credit card numbers into point of sale terminals

SANTA ANA, CALIF. – Reha Soylular, who used to own Ti Amo Restaurant in Cave Creek with his former wife Tara Lynn Ryan, prior to opening Baci Restaurant, with Kelly Toolis, his girlfriend, pled guilty to fraud and could be facing up to ten years in prison, a three-year period of supervised release, restitution and a fine of $250,000 or twice the gross gain resulting from his offense, whichever is greater.

MORE ...

Declining revenue causes budget problems for towns

By Curtis Riggs | April 15, 2009

Budget processes now beginning
CAVE CREEK/CAREFREE – Town officials in both Desert Foothills communities are bracing themselves for the worst as they begin to prepare fiscal year 2009-10 budgets.

MORE ...
Phoenix petitions Arizona Supreme Court in referendum case

By Linda Bentley | April 15, 2009

City attorney requests after-the-fact ratification to pursue legal action

PHOENIX – On April 8, Phoenix City Council voted unanimously in favor of filing a petition for review with the Arizona Supreme Court in the case of Randy L. Jones v. Mario Paniagua, et al. It was pretty much a symbolic gesture, as the petition had already been filed before the last minute add-on item appeared at end of the agenda.

MORE ...


Joel Weldon urges chamber crowd to get out of the box

By Curtis Riggs | April 8, 2009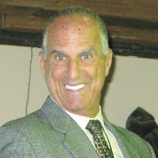 Deciding not to participate in the recession
CAVE CREEK – Motivational speaker Joel Weldon told a full house at Harold's at the monthly Carefree/Cave Creek Chamber of Commerce breakfast that surviving this economic recession is as simple as deciding to not participate in it.

"You have to get out of the box and see things entirely differently," he said while perched atop a wooden box he brought with him to Harold's to help illustrate his point. "If you decided to not participate in the recession you would get out of the box."

MORE ...
Town seeks to change threshold triggering major amendments
By Linda Bentley | April 15, 2009

Expectations since annexation, commercial uses would be forthcoming
CAVE CREEK – April 1 was the deadline for submitting applications for major general plan amendments to be reviewed later this year.

Four applications were submitted, including one from the town.

MORE ...
Obituaries