Brennan bows out

By Linda Bentley
March 18, 2009

CAVE CREEK – During Tuesday night's meeting, as council unanimously approved a resolution approving the official canvass of the March 10 Primary Election, Councilwoman Kim Brennan announced she was withdrawing her candidacy for council and said it had been a pleasure serving.

When Mayor Vincent Francia said she had caught him by surprise, Brennan said it seemed appropriate to announce her withdrawal publicly.
MORE ...
Who's in, who's out and who's still in the running

By Linda Bentley | March 18, 2009
Four candidates in May runoff for remaining two council seats
CAVE CREEK – With a total of 1,200 votes cast, the final official results of March 10 Primary Election, reseated Mayor Vincent Francia with 880 votes or 73 percent of all ballots cast.
MORE ...

Four incumbents headed for May 19 run-off election

By Curtis Riggs | March 18, 2009

Only Coady, Miller, Stavoe elected
CAREFREE – Voters appeared to have rejected a major change (Prop. 403) in town government while embracing other significant changes, according to Tuesday's preliminary election results.
MORE ...
Coady positive about his direct elect proposition

By Curtis Riggs | March 18, 2009
Prop. 404 on May 19 ballot
CAREFREE – Citizens will have an important decision to make on May 19 in addition to selecting four of the remaining seven council candidates in a run off for Carefree Town Council.

Citizens will also vote on Councilman Bob Coady's proposition, which calls for citizens to directly elect their mayor, (Prop. 404).
MORE ...

Former CPA Wise asserts Fifth Amendment in bankruptcy court

By Linda Bentley | March 18, 2009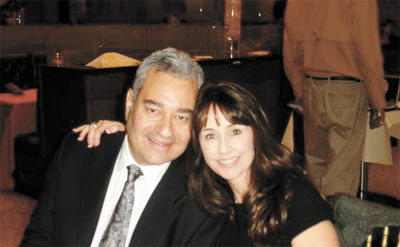 $75,000 retainer paid by bankrupt 'non-debtor third party'

SCOTTSDALE – On Feb. 11, the same day Sonoran News ran "The faces of greed and the victims left in their wake" about former Scottsdale CPA Danny "Dan" Wise, accused of running a $75 million Ponzi scheme, a man in New York called to say he was a private money lender, as Wise professed to be, who had recently been scammed by Wise.
MORE ...

Stavoe: Changing population factored into election
By Curtis Riggs | March 18, 2009
CAREFREE – New Town Councilman Doug Stavoe says last week's surprising election results were about more than voters being turned off by negative campaigning.

Stavoe, who owns the Blue Sky Coffeehouse in downtown Carefree, is convinced the changing demographics in Carefree also factored into the results, which saw him gain a seat on the council with 659 votes.
MORE ...

Officials preparing for worst this fire season

By Curtis Riggs
March 18, 2009

Winter rains bring fire fuels

DESERT FOOTHILLS – Many local homeowners have already cleared 30-foot defensible spaces around their homes in anticipation of a nasty fire season.

MORE ...