Carefree resident at 66 realizing a life long acting dream
March 18, 2009
Debuts her original One Woman Show in PHX Fringe Festival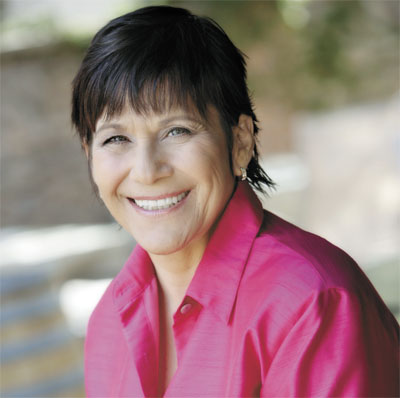 CAREFREE – Forty nine years ago after high school, Carefree resident Raleigh R. Pinskey put her dreams of an acting career on hold. March 27 – April 5 Raleigh resumes her passion, picking up where she left off, when she takes the stage for five performances in the Phoenix Fringe Festival.

Raleigh wrote and produced her sixty- minute one-woman 'solo show" titled SPLAT!

It's about a Heavenly resident who is offered a choice to improve her life by moving to a bigger, better, pink cloud, with upscale advantages not found on her mediocre white cloud … like first press virgin olive oil, 78 percent chocolate, and endless, free Sting concerts.

"This choice to evolve evokes life altering challenges and really bad hair days guaranteed to tickle your fancy," says Raleigh. "It's a side-splitting show that begs the age old questions why was I born, why am I living, and why can't I blame you for everything? Something most everyone asks themselves."

Raleigh wants you to know it's got a bit of spicy adult concepts, so don't bring the kids.

She'll be doing five performances over the course of the week starting March 27 and ending on April 5.

Tickets and date information for SPLAT!: www.showuptix.com/details.asp?eventId=3413140.
For more information on the Phoenix Fringe Festival visit www.PHXFringe.org.

Photo: Raleigh R. Pinskey

DFT's Musical Revue 'The World Goes Round' starts March 26
March 18, 2009

Directed by Emmy award-winning choreographer Dee Dee Wood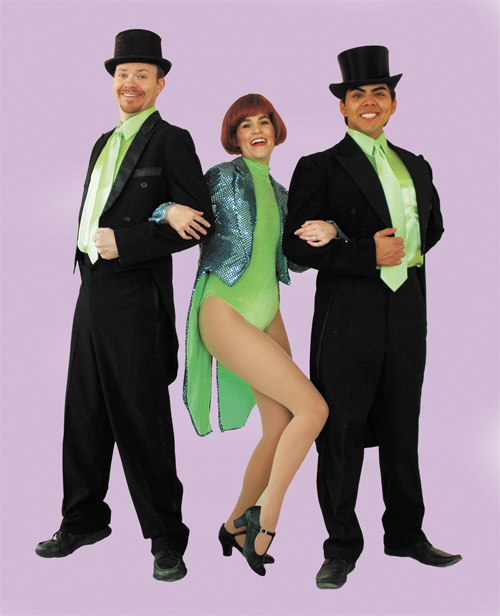 CAVE CREEK – "Music washes away from the soul the dust of everyday life," a quote from 19th century German novelist Berthold Auerbach, still rings true today. Audience members attending Desert Foothills Theater's (DFT) production of The World Goes 'Round will experience firsthand how the lively musical revue will lift their spirits. The show runs Thursday, March 26 through Sunday, April 5 at Cactus Shadows Fine Arts Center, 33606 N. 60th Street.

Directed by Emmy award-winning choreographer Dee Dee Wood, The World Goes 'Round features John Kander and Fred Ebb songs from many great musicals including: Chicago, Cabaret, Kiss of the Spider Woman, New York, New York and many others. Their work is known for its striking theatricality, its sharp wit and its heart-felt sentiment.

Meribeth Reeves, DFT's managing director, said even in rehearsals, the show is "amazing."
"The cast is stellar, the direction and choreography are fabulous, the orchestra is sizzling and the costumes will knock your socks off," Reeves said. "When this many qualified and experienced artists come together, the outcome is nothing but spectacular. Add to that the fact that tickets are less than half what most other theaters charge and there is no better way to get away from it all than to come enjoy this show. Couldn't we all use a little music and laughter right about now?"

The cast of five include Shannon Wallace, of Cave Creek; Mary France Coleman of Scottsdale; Michael Stewart of Phoenix; Kathryn Bailes of Phoenix, and Eddie Maldonado, of Tempe. Flora Mogerman is musical director.

Wood, a Cave Creek resident, has an extensive film, stage and television background. She began her career as a dancer on Broadway (Guys and Dolls, Can-Can, Lil'Abner, Destry), and soon turned to choreography. Her work can be seen in the films Mary Poppins, The Sound of Music, Beaches with Bette Midler, and Chitty Chitty Bang Bang. In 2005, she was inducted into the Arizona Music and Entertainment Hall of Fame. The World Goes 'Round is the seventh show that Wood has directed for Desert Foothills Theater.

"I love working on this particular show because of the Kander and Ebb music, which will have everyone dancing in their seats. I am blown away with this talented and devoted cast," Wood said.

"It's great to be back under the direction of Dee Dee Wood," said Shannon Wallace, of Cave Creek. She worked under Wood's direction in DFT's 2007 production of Hot 'n Cole.
The World Goes 'Round marks the first time Mary Frances Coleman returns to the stage after taking six years off to raise her children. Coleman, of Scottsdale, performed in DFT's productions of Suds, Once Upon a Mattress, and Footloose.

Show times are at 7:30 p.m. and 2 p.m. Tickets are $22 per adult and $12 per student. To reserve tickets, call (480) 488-1981 or visit www.desert foothhillstheater.com.

Photo: Courtesy photo by Bob Brock. Kathryn Bailes and Eddie Maldonado perform "All That Jazz" as part of Desert Foothills Theater's production of The World Goes 'Round which runs March 26 – April 5 at Cactus Shadows Fine Arts Center.