Unusually high Cave Creek voter turnout attributed to mail-in ballots

March 11, 2009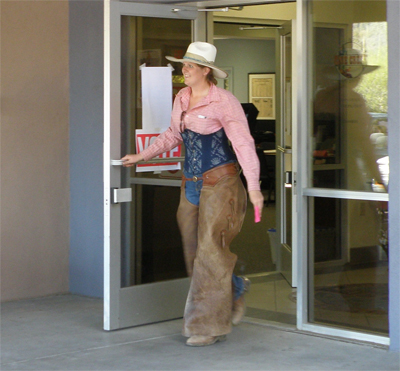 Photo by Linda Bentley: By the time the March 10 Primary Election rolled around in Cave Creek, approximately 800 citizens had already cast their ballots by mail with perhaps 200 or so voters trickling in to either vote or drop off an early ballot on Election Day without any lines or waiting. Approximately 125 votes remain to be counted.

Proposition 403 behind by 58 to 42-percent margin

By Curtis Riggs | March 11, 2009

Coady holds 113-vote lead
CAREFREE – Voters appeared to have rejected a major change (Prop. 403) in town government while embracing other significant changes, according to Tuesday's preliminary election results.
More...

Natural born citizen – Foreign passport

By Linda Bentley | March 11, 2009
WASHINGTON, D.C. – Last week in U.S. District Court for the District of Columbia, Judge James Robertson issued a memorandum opinion, dismissing the case of Gregory S. Hollister v. Barry Soetoro challenging Barack Hussein Obama's constitutional eligibility to be President and the quandary created for military personnel in determining whether or not to obey his orders.
More...

A to Z Moving uses Jewel of the Creek as dump site

By Linda Bentley | March 11, 2009
'I find this kind of thing reprehensible – absolutely lazy and disgusting'

CAVE CREEK – Justin Gibbons, 20, appeared before Cave Creek Municipal Court Judge George Preston last Wednesday to be arraigned on an illegal dumping charge.
Gibbons blurted out, "I just want to take responsibility."
More...

Fourteen Brownies donate forty pounds of cookies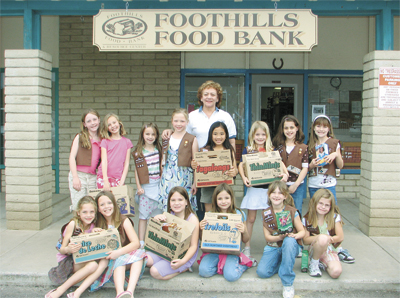 Courtesy Photo/Regina Whalen
As part of their service project, Horseshoe Trails Elementary School Second Grade Brownie Troop donated 72 boxes (40 pounds) of Girl Scout Cookies to Foothills Food Bank.
Bunch's brand of politics plays best with voters
By Linda Bentley | March 11, 2009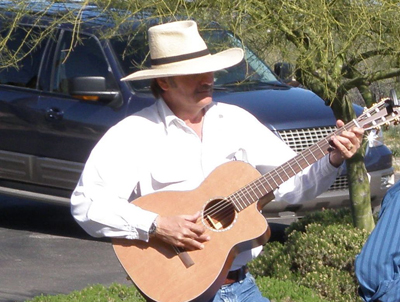 CAVE CREEK – Mayor Vincent Francia, although running unopposed, has been reseated with 769 votes. Councilman Ernie Bunch was the top council vote recipient in Cave Creek with 600 votes, ensuring his reelection to council, with Ralph Mozilo coming in second with 564 votes.

The other four top vote recipients were Dick Esser, Steve LaMar, Thomas McGuire and Adam Trenk, all receiving over 500 votes. Depending on the total number of ballots cast, there may not be a requirement for a runoff election in May. To be seated without a runoff, each council member would need to have received at least 50 percent of the vote plus one.

Incumbent councilwomen Kim Brennan with 431 votes and Grace Meeth with 362 votes did not fare as well as challenger Jim Bruce, who received 506 votes, but better than Reg Monachino at 322 and Shea Stanfield, who received the lowest number of votes at 277.
Information regarding the total number of votes cast was not yet available at press time.

Water rates referendum appears foiled from the gate
By Linda Bentley | March 11, 2009
To insure marketability of bonds, revenue pledged to repayment must be secure

CAVE CREEK – Carefree resident Jim Peirce was not pleased after Cave Creek Town Council passed the second reading of an ordinance on March 2, adopting new tiered water rates to go into effect April 13.
More...