Flamenco ensemble at Blue Sky restaurant
February 4, 2009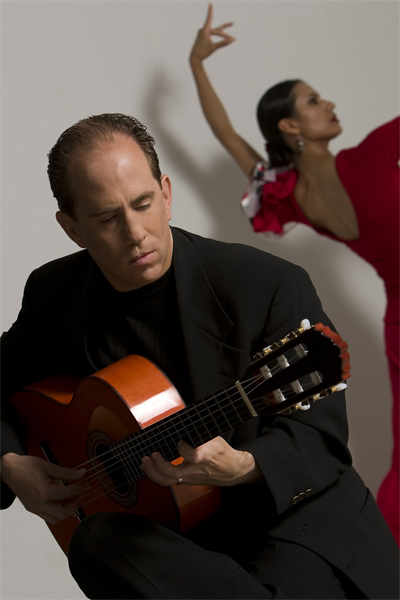 CAREFREE – Chris Burton Jácome is an in-demand flamenco guitarist and composer. Rarely is an artist capable of touching the hearts and souls of people of all ages, cultures, and diverse backgrounds. Chris studied flamenco in Sevilla, Spain where he learned how to accompany flamenco dance and singing from legendary masters of the art. He has also produced, arranged and released four critically acclaimed albums. Chris' live show captures flamenco music and dance at its best. His Flamenco Ensemble is known for its immediate rapport with audiences, making flamenco's exotic style inviting, intriguing and always unforgettably exciting!

Accompanying Chris for this performance at Blue Sky is percussionist Kris Hill and two flamenco dancers, Lena Jácome and Martín Gaxiola. For an evening of unforgettable entertainment, come and enjoy The Chris Burton Jácome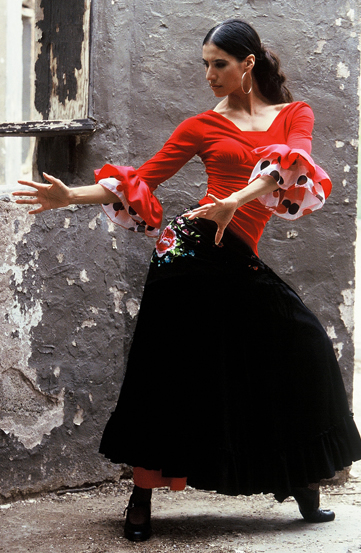 Flamenco Ensemble on Valentine's Day at Blue Sky Restaurant & Gallery located at 34 Easy Street in Carefree. Doors open at 6 p.m. and show begins at 6:30. Cost is $18 per person for the show. Appetizers, Dinner, & Drinks are available at additional charge (two drink minimum). Space is limited and reservations are required. Call 480-595-9909 to get on the list. Ole'!

You may visit Chris Burton Jacome's websites at www.chrisburtonjacome.com or www.caloflamenco.com.







Desert Foothills Library celebrates 55 years


February 4, 2009

Serving the community

CAVE CREEK – On Saturday, February 14, all of the friends, members and the general public are invited to visit the Desert Foothills Library and enjoy its 55th birthday celebration. A special cake, coffee and punch will be served in the Friends Book Store from 10 a.m. to 4 p.m. and tours will be given of the library.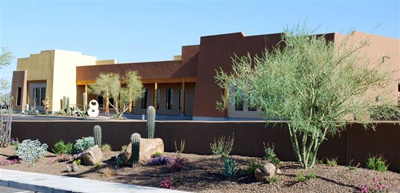 Long-time resident and library historian, Corky Cockburn, tells the story of two women in 1954 who drove from Cave Creek to Phoenix with the mission of bringing library services to their little village. Retired New York librarian Dorothy Smith and civic activist Corolyn Cox took with them the authority of the Cave Creek Improvement Association (CCIA) and came back with bags of books and permission to operate the Cave Creek Branch of the Maricopa County Library.

Thus was born the volunteer operated organization, which over the past 55 years has become the Desert Foothills Library, located now on Saguaro Hill at 38443 N. Schoolhouse Road in Cave Creek.

It has gone through several different locations and expansions to become the impressive facility which operates as a public, non-profit library, supported almost entirely by private donations, memberships and book sales.

In spite of the fact that it now offers full expert library and research services with Internet and WiFi service, an extensive calendar of special events, passport services, adult, teen and children's programs and meeting rooms, the library still depends largely on volunteers and maintains the close, friendly atmosphere it started with 55 years ago. Newcomers to the area will be delighted with the library's beautiful open rooms, magnificent views and extensive collection of books, CD's, video and audio selections.

To learn more about the Desert Foothills Library, visit www.desertfoothillslibrary.org or call (480) 488-2286.