Alliance Beverage helping to make Taste of CC great
By Curtis Riggs | September 10, 2008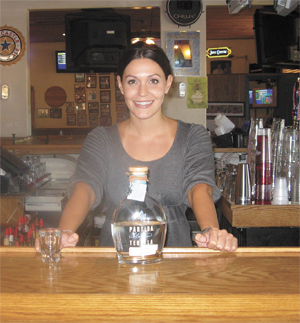 CAVE CREEK – The success of the upcoming Taste of Cave Creek and the spectacular Independence Day fireworks next summer will be thanks in part to the folks at Alliance Beverage.

Alliance Beverage will be providing the liquor for the Taste for free, which means all the money from liquor sales will go to the Cave Creek Merchant's Chamber of Commerce, which sponsors the July 3 and 4 fireworks displays. The Chamber is co-sponsoring the Sept. 25 Taste, along with the Town of Cave Creek.

The Taste of Cave Creek will be held at Stagecoach Village. Fifteen Cave Creek restaurants will be serving the best they have to offer that night. Local bands EastonAshe and Rondavous will be providing the musical entertainment for the crowd, which should include 300 statewide economic development officials who will be in town for the Governor's Rural Economic Development Conference. Cave Creek's own Mad Coyote Joe will also be doing cooking demonstrations.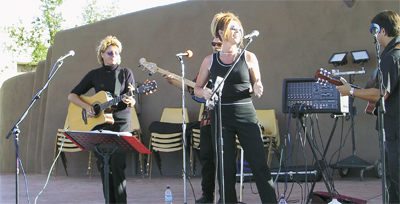 "What separates Alliance Beverage from others is we are always willing to support the communities," said Alliance Beverage marketing specialist Cassie Marmas, adding that helping with one of Cave Creek's premier events was an "easy choice" because of all the business Alliance Beverage does here.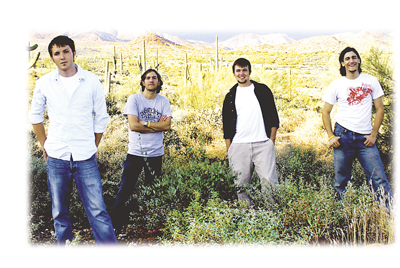 Alliance Beverage will be featuring Partida tequila and Little Black Dress boutique wine at the Taste. Partida is rapidly becoming one of the most sought after specialty tequilas in the world, rivaling other top-of-the-line brands like Patron.

Mad Coyote Joe is a huge fan of Alliance Beverage. He has worked with them since the days when he was the star of the Sonoran Grill television cooking show. He is also positively mad about Partida, tequila he calls "supreme." It is his favorite tequila to cook with.

"You can taste every bit of the talent," he said about the tequila, which is made from estate-grown agave cactus in southern Mexico.

Of Alliance Beverage's support of the Taste, Town Manager Usama Abujbarah said, "It is a huge win for Cave Creek."

Tickets to the Taste of Cave Creek are $25. They are available at Cave Creek Cowboy Company, Harold's, Indian Village, the Satisfied Frog or by calling 480-437-1110. Tickets can be purchased by credit card at www.cavecreekchamber.org.

Top photo: Alliance Beverage marketing specialist Cassie Marmas
Middle photo: Rondavous
Lower photo: EastonAshe