AZDance Group's "Christmas Dance Concert"
Sunday, Jan. 4 at Cactus Shadows Fine Arts Center
December 24, 2008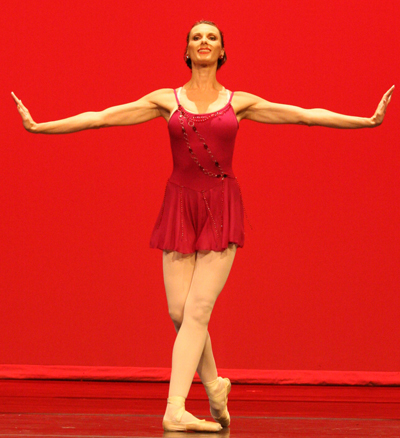 The festive holiday season culminates on Sunday, Jan. 4 with AZDance Group's final performance of its "Christmas Dance Concert" at 3 p.m. at Cactus Shadows Fine Arts Center, 33606 N. 60th Street, in north Scottsdale. Highlights from this year's event include guest artist Astrit Zejnati, principal dancer of Ballet Arizona, professional dancers from AZDance Group, and seven dancers from its Movement E-Motion dance program. Tickets range from $10 for seniors and students to $15 for adults. Admission for children under 10 is free.

More...

Arizona Musicfest goes tropical
December 24, 2008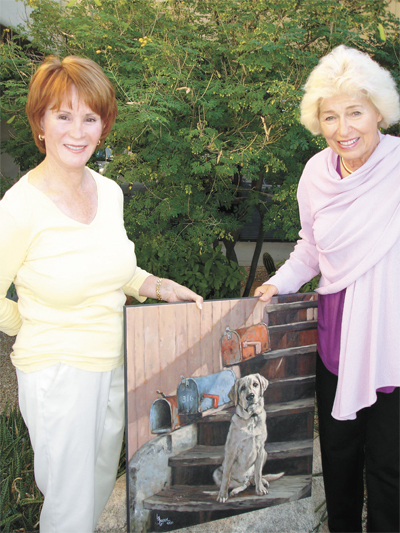 Carefree – It's a "Passport to Paradise!" This is your night to kick back and have fun! Invite your friends to join you in the beach party chic of an exotic island paradise as "Arizona Musicfest Goes Tropical" for the annual Gala. Steel drum music, jungle flora and brightly feathered fauna surround you as you step into the Troon Country Club at 5:30 p.m. on Saturday, Jan. 31, 2009. Get a taste of the tropics sipping signature cocktails, "Bahama Breeze" and "Paradise Passion" from the "Tommy Bahama Rum Bar." Win a chance at a diamond bracelet from Hodson Jewelers and find not-so-buried treasure in a "Best of the Best" silent auction featuring golf packages, vacations, jewelry, art, sporting events and fine dining.

After the silent auction, you and your guests enter a world of crystal blue water, delicate white orchids, and shimmering sand tones in the Dining Room for a gourmet dinner of mojito-rubbed sirloin medallion with spiced rum demi-glace and red coral hollandaise, grilled plantain-wrapped spiny lobster, crispy coconut rice tower, and more, complete with complimentary fine wines from the King Estate. A dessert of chocolate-crusted key lime brulée with raspberry and nougetine sail follows. Dancing to the acclaimed Alice Tatum Band, with special guest Beth Lederman, and a "Once in a Lifetime" Live Auction cap a night of relaxed island elegance that raises funds for Arizona Musicfest concerts and youth programs.

The Arizona Musicfest Passport to Paradise Gala is co-chaired by Nancy Schamadan and Dawn Hopkins assisted by Passport to Paradise committee members Bobbie Breeden, Marilyn Glasberg, Mary Goldthwaite, Barbara Gunderson, Vickilyn Hussey, Susanne Loeper, Merle Marcus, Jo McCall, Nan Mullen, Juliann Roos, and Fran Rosenthal. Special thanks to Robinson, Tigue, Sponcil & Associates, King Estate Oregon Wines, and Michael and Susan Rouleau for making this evening possible.

Troon Country Club is located at 25000 N. Windy Walk Drive, Scottsdale. Tickets are $150 available through Arizona Musicfest. Call 480-488-0806 or visit www.azmusicfest.org.