Scottsdale Mayor Mary Manross concedes to Jim Lane
A Statement from Mayor Mary Manross regarding the Nov. 4 election

MORE ...

Justice Thomas distributes Obama case for conference

By Linda Bentley | November 21, 2008
Foreign national certified as presidential candidate

WASHINGTON, D.C. – On Wednesday, Nov. 19, U.S. Supreme Court Justice Clarence Thomas distributed Leo C. Denofrio's renewed application for a stay of the election for conference on Dec. 5.

If four of the nine justices favor review, a hearing will be scheduled.

MORE ...
Thorstenson's general plan amendment shot down
By Linda Bentley | November 19, 2008
'A general plan amendment is serious business'
CAVE CREEK – Monday night T.C. Thorstenson packed the council chambers with proponents for his application for a general plan amendment to change the 5.5-acre parcel behind Hammerhead Jack's from very low density residential to Commercial Core.

MORE ...

Carefree Highway property owners and museum efforts fail
By Linda Bentley | November 19, 2008
'No one is going to build a family home there'
CAVE CREEK – Attorney Ben Pearson was representing nine property owners of 13 parcels comprising 25 acres south of Carefree Highway, west of 52nd Street who are seeking to rezone their property from residential (one home per acre) to mixed use with commercial.

MORE ...

Petersville preserved for now
By Linda Bentley | November 19, 2008
'There's not logic to zoning on the main street'
CAVE CREEK – Four general plan amendment cases were heard during Monday night's council meeting. First on the agenda was David Lewis' application, requesting land use changes for five parcels, including the "Petersville" parcels owned by Zenonas Misius, between Scopa Trail and Galloway Wash, from very low density residential to Commercial Core and multi-family residential.
MORE ...

European castle architecture planned for two acre Fandango site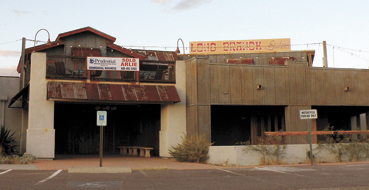 By Curtis Riggs November 19, 2008

CAVE CREEK – An Old World feel could soon be part of the community's eclectic architecture when a Spanish-French castle is built on the old Fandango property.

MORE ...

Construction begins on Desert Foothills YMCA
By Linda Bentley November 19, 2008
DESERT FOOTHILLS – A survey conducted in 2001 determined the need for a multi-generational center in the community.

MORE ...

Coady proposes direct election of mayor

By Curtis Riggs | November 19, 2008
Four-year terms not the real issue
CAREFREE – Town Council-man Bob Coady says the Town Council is dealing with the wrong election issue by proposing four-year staggered terms for council members instead of the direct election of the mayor.
MORE ...
Obituary
Paul Harry Bonnell
MORE ...