Holiday favorite comes back to Childsplay Theater
November 19, 2008

The Velveteen Rabbit opens Nov. 22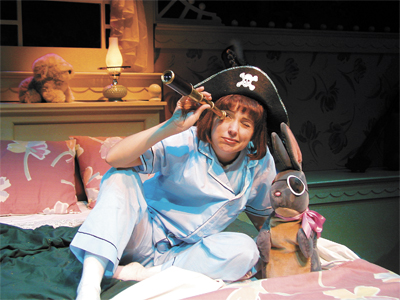 TEMPE – Childsplay, Arizona's professional theatre company for young audiences and families, continues its 2008-2009 season at the Tempe Center for the Arts with the family favorite The Velveteen Rabbit. Directed by Childsplay Artistic Director and Founder David Saar, this heartwarming tale is perfect for the holiday season. The Velveteen Rabbit opens Saturday, Nov. 22 and runs through Sunday, Dec. 21. There will be a Target Storybook Preview on Sunday, Nov. 16 at 4 p.m. More...


It's a miracle! Desert Foothills Christmas Pageant returns

November 19, 2008
First weekend in December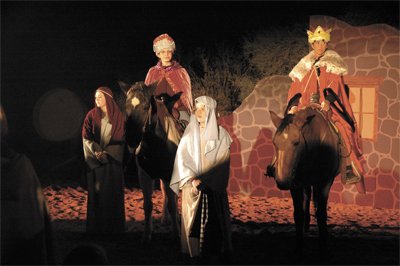 CAVE CREEK – Washed out last year by torrential downpours in one of the most intense storms of the season, it looked like the Desert Foothills Christmas Pageant was a goner. The staging area was flooded and the sets were wiped out. The Pageant was cancelled because, not only was it raining, but Cave Creek was running too high and fast for organizers and spectators to cross to get to the Pageant site. More...