Be entertained at Blowfish
November 12, 2008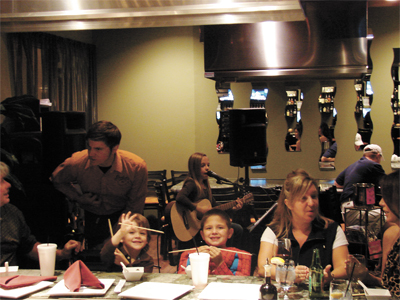 Blowfish has expanded their live entertainment to four nights during the week. On Mondays, Sydney Taylor, eleven-year-old singer/songwriter (shown here on her acoustic guitar, entertains the family crowd who are enjoying a night out. Teppan tables fill up fast with families taking advantage of the $5 Kids Teppantaki Dinner Monday night special. On Tuesday evenings, Mark Dolin plays the piano and sax. Rich Mancini strums his guitar on Wednesday nights and Bryne Donaldson plays some smooth Sax on Sunday evenings. Blowfish is open for lunch and dinner and specializes in the freshest seafood flown in daily and expert and entertaining chefs preparing Teppanyaki to order at one of nine teppan tables. Blowfish is located at Cave Creek Rd. & Desert Willow Pkwy. in the Tuscany Village Center. Visit www.azblowfish.com for full menu and hours or call 480-595-9000.

Photo by Joanne Holmberg
Weekend art activities scheduled for Cave Creek

By Curtis Riggs | November 12, 2008
Museum, library to host premiere events

CAVE CREEK – The kick-off of the 2008-09 art season begins this weekend with a Southwest artists market and a preview of the Sonoran Arts League's signature event.

A Southwest Artisan Marketplace will take place at the Cave Creek Museum from Nov. 14 through 16, featuring an artist's miniature show and a reception at the museum from 5:30 to 8 p.m. on Friday, Nov. 14. More...
Rising stars of classical music to perform
November 12, 2008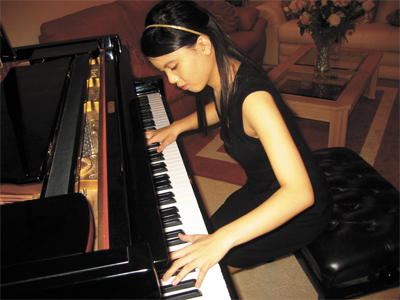 SCOTTSDALE – On Sunday, the Arizona Musicfest Young Artists Concert salutes Arizona's finest young artists, the 'rising stars' of classical music, with featured performances by 2008 Young Musicians Competition finalists Jennifer Chiang, piano and flute; Ho-Young Ahn, clarinet; Usha Kapoor, violin; and Karen Nguyen, piano.


More...