Desert Foothills Theater presents 'Romantic Comedy'
November 5, 2008
Nov. 6 – 23 at Cactus Shadows Fine Arts Center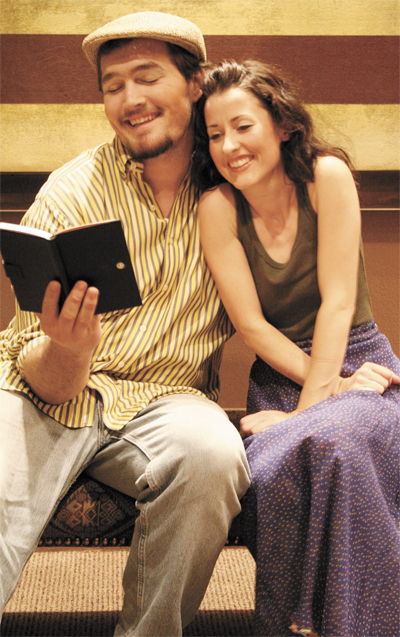 CAVE CREEK – Cupid sometimes has terrible timing when it comes to affairs of the heart. But the timing for Desert Foothills Theater's first Main Stage Show of the season, Romantic Comedy, could not be better for Valley residents seeking some comic relief.

The witty play runs Nov. 6 through 23 at Cactus Shadows Fine Arts Center's Black Box Theater, 33606 N. 60th St. Show times are at 7:30 p.m. for the Thursday, Nov. 6 Preview Night; Fridays and Saturday at 7:30 p.m. and Sundays at 2 p.m. Tickets cost $18 per adult and $10 per student.

More...


AZ Musicfest announces 2009 season line-up

November 5, 2008
SCOTTSDALE – Arizona Musicfest announced the guest artists and Festival Orchestra program highlights at the "Arizona Musicfest 2009" season launch event at the Country Club at DC Ranch.

Guests enjoyed hors d'oeuvres and wine in the beautiful Tuscan courtyard while Robert Moody, Artistic Director of Arizona Musicfest and conductor of the Festival Orchestra, presented an overview of "Arizona Musicfest 2009." The 260-plus guests enthusiastically applauded the news that Grammy Award winning cellist Lynn Harrell would appear to perform "Dvorak's Cello Concerto in B minor" with the Festival Orchestra; and Metropolitan Opera star soprano Elizabeth Bishop would be the first Arizona Musicfest "Artist in Residence."

More...