Hard times hit Cave Creek Town Hall
By Linda Bentley | November 3, 2008
Friday's layoffs underscore financial uncertainty as feds discuss economic stimulus for job creation

CAVE CREEK – On Friday, Cave Creek had to say goodbye to seven employees, equating to 14 percent of the town's workforce, in light of the economic conditions currently plaguing the entire country.

With Arizona heading up the top ten list of the housing bust, Cave Creek saw a 75 percent decline in development in 2007 that continued to decline through September 2008 when applications came to an abrupt halt.

MORE ...

Judge dismisses Obama lawsuit over lack of standing
By Linda Bentley | October 29, 2008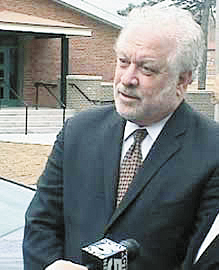 Hawaii Governor Linda Lingle seals Obama's birth records
PHILADELPHIA, PENN. – Late Friday, U.S. District Court Judge R. Barklay Surrick dismissed Attorney Philip Berg's complaint alleging Obama is ineligible to run for the office of President of the United States because he is not a "natural born citizen" as required by the United States Constitution.

Surrick did not address the merits of the case, only that Berg did not meet the three-pronged test to establish standing and stated, "Standing has been a consistent barrier to lower courts hearing generalized, undifferentiated claims by voters and citizens."

MORE ...

DMX – just another day in court
By Linda Bentley | October 29, 2008

Criminal justice system invokes the jerk penalty
CAVE CREEK – Tanner Johnson, Donald Baker and Erica Elrod were appearing in court for their pretrial hearing on minor consumption of alcohol charges, class 2 misdemeanors, and an additional charge of disorderly conduct against Tanner.

Earl Simmons, the rap artist known as DMX, appeared in Cave Creek Municipal Court on Friday to clear up a host of traffic violations.

MORE ...

Hazmat crews summoned to Starbucks

By Linda Bentley | October 29, 2008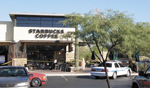 Suspicious substance found at Summit location
SCOTTSDALE – The day after the FBI began investigating letters containing white powder sent to ten Chase bank branches in Phoenix and to other branches across the country, Starbucks at the Summit shopping center was evacuated last Thursday morning after an employee found white powder inside a roll of quarters.

MORE ...

GSOTHEC dayworker pickups continue
By Don Sorchych | October 29, 2008