Kiwanis Pancake Breakfast a favorite local tradition
October 29, 2008
Saturday, Nov. 8 in Carefree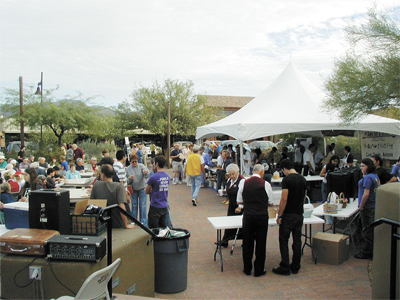 CAREFREE – The next Kiwanis of Carefree Pancake Breakfast will be held Saturday, Nov. 8 from 7 to 11 a.m. in the town center of Carefree. These pancake breakfasts are a favorite local tradition. They offer good food, at good prices – only $7 for an adult and $3.50 for a child, creating a good time to support Kiwanis youth-oriented programs. They are a community event, with other local organizations arranging information booths around the area. We welcome this intra-community involvement because good neighborhood organizations should support each other and because it helps keep the breakfasts interesting.

Monies raised are used to benefit children in our community with scholarships, science fairs, art programs, band equipment, teacher's wish list requests and more. So it is appropriate that students will help sell tickets for this breakfast and – not final – the high school band may provide entertainment.

So come and enjoy all the pancakes, sausage, orange juice, coffee or tea you can consume. With more than 12 successful years of experience, we can promise a good time.
For more information about Kiwanis go to www.kiwanis carefree.org. For information about its pancake breakfasts, flea markets and other events, click on "events" in the left hand column of the home page of this website or phone the message center at 480-488-8400.

A hint of fall is in the air at Fiesta Market Place farmer's market

Saturdays at El Encanto Dos
By Curtis Riggs | October 29, 2008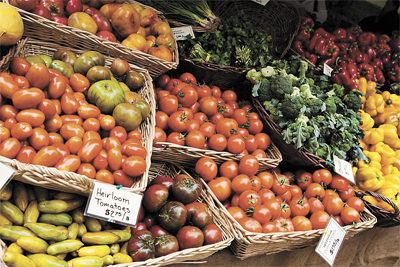 DESERT HILLS – The folks at El Encanto Dos have seen their neighbors come together for fresh produce and a great time the first few weekends of the Fiesta Market Place farmer's market.

The Desert Hills community turned out in number for the first Saturday farmer's market on Oct. 18. The good turnout continued last Saturday.

"It's good for the community," El Encanto Dos' Christine Nelson said. The Saturday farmer's markets will continue until summer outside the restaurant at 12th Street and the Carefree Highway.

The Fiesta Market Place Farmer's Market is open from 9 a.m. to 4 p.m.

Besides the produce and the great selection of organic foods at the market, there is also a florist and a nursery. You'll find Mexican curios, a Pumpkin Patch (through October), and a taco and margarita bar.