Le Sans Souci is open!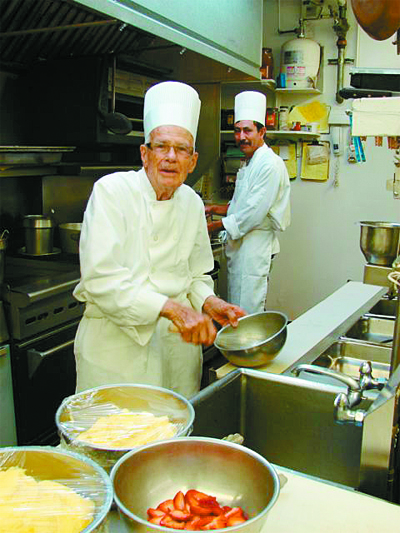 Louis Germain, proprietor and head chef at Le Sans Souci, has distinguished himself as one of the Valley's finest chefs for nearly four decades. He is best known for his first restaurant Chez Louis, A Scottsdale landmark for more than 30 years.

At 83 years old, he continues to please the palates of his Cave Creek/ Carefree clientele with his distinctive fare of fresh fish and vegetables that was literally decades ahead of its time.

In spite of rumors to the contrary, Les Sans Souci is very much Open for Business!

Art Gallery reception on Friday, Oct. 10

Enjoy music, wine, appetizers and art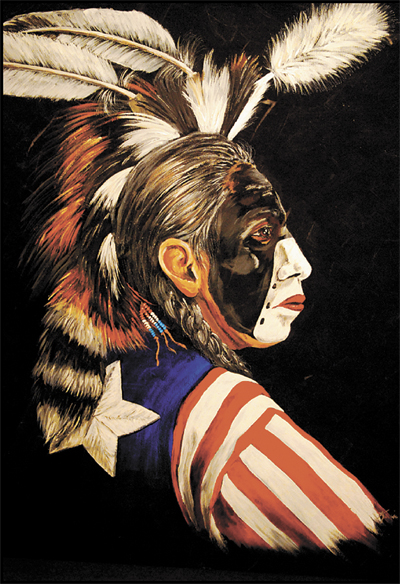 CAVE CREEK – A gallery reception will be held at the newly re-opened Kevin Harris Gallery from 6-9 p.m. on Friday, Oct. 10.

Enjoy great live music, wine and appetizers while visiting with area artists. Located in downtown Cave Creek, the Kevin Harris Gallery is now proud to offer two distinctive art salons – one featuring exciting new contemporary works, and the other offering prominent art of the Southwest.

"The gallery has a wonderful variety of work," says Cave Creek resident and gallery owner, Dr. Kevin Harris. "There are several reflective spaces where visitors can enjoy the works of each artist, as they all have a very different story to tell."

Works of art also include fine glasswork, bronze, pottery, custom jewelry and more. The gallery serves avid art enthusiasts, fine art collectors and decorators.

The Kevin Harris Gallery is located at 6501 E. Cave Creek Road, Suite 5. For information, call 480-437-9955.
Lake Pleasant Campground Cook-Off
Calling all chefs!

LAKE PLEASANT – Do you have a delicious recipe for chili, smoked meat, or dessert? If so, join us at the Lake Pleasant Campground Cook-Off. Creative chefs are invited to test their best original recipe using an outdoor (non-electric) cooking method. Trophies or ribbons plus valuable prizes will be awarded to the top three winners in each category. The fee of $50 per category registers your team and includes an event hat and cooler bag for the first 150 participants.

Registration deadline is Oct. 24. Register by phone with MasterCard or Visa. Or, visit www.maricopa.gov/parks/lake_ pleasant/cookoff.aspx and download your registration form today!

Spectators will enjoy drawings, product displays, pie eating contests, and have a chance to sample and vote for the best recipe in the campground from 2 to 3 p.m. BBQ from Dillon's Catering will be available for purchase to satisfy heartier appetites. Demos include gold panning, dutch oven cooking, BBQ cooking, casting, and knot tying. The Sierra Outlaw Band will perform on stage at 2 p.m. and Cook-off winners will be announced at 4 p.m. Spectator admission is $5 (plus $5 park entry fee). Children under 16 free when accompanied by parent. All proceeds benefit educational recreation and safety programs in the park.

The event takes place in the East parking lot at 10-lane boat ramp overlooking scenic Lake Pleasant. Call (602) 372-7460, ext. 200, for more information.
Directions: Take I-17 to SR-75 (Carefree Hwy) west; right at mile post 19; three miles to the main park entrance.