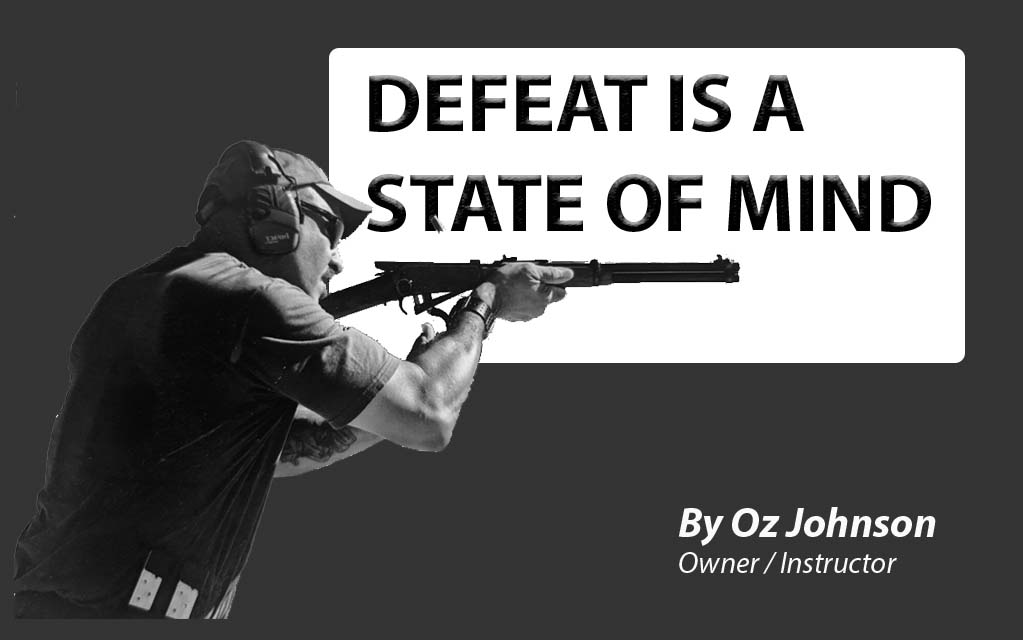 There are many things that I do in relation to carrying a firearm for self-defense. I try to put things into place that will protect me before, during and after a critical incident. I know through experience that going through this life changing event can bring physical, emotional, judicial, and even financial hardship to my life if I am not prepared beforehand. Many responsible gun owners who carry firearms for self-defense cover some of these areas but not all.

If I drive a vehicle on a daily basis there are many things to owning that vehicle that are just important as how I do when I physically sit behind the wheel and drive. First of all, I need to learn how to properly drive, I need to know the laws pertaining to operating that vehicle, my vehicle needs to be maintained and I also need to have vehicle insurance.
The law requires these things of me because they are important.
The same thing applies to the ownership and operation of a firearm. This becomes very important if you carry a firearm in public places for your protection. Knowing your firearm and how it operates, keeping your equipment maintained properly, training with your equipment, knowing your local laws and having self-defense liability insurance are all very important.

If you feel a sense of uncomfortableness about carrying a firearm on your person for self-defense then you've probably neglected one or more of the above-mentioned items. If I pull my vehicle out of my driveway without having current insurance on that vehicle then I'm going to feel uneasy during the trip. Thoughts of getting pulled over and getting a ticket because insurance is required by law, or if I get in an accident and still get the ticket but now I have to come out of pocket to repair my vehicle and maybe someone else's.

The same thing applies to the carrying of a firearm. What feels uncomfortable to you when dealing with your firearm? Is it the way you wear your firearm on your person? Is it equipment related? Is it the thought of drawing that firearm from a concealed carry position?

Does the uncomfortableness happen during your training? Or are you even training to an extent that might induce an uncomfortable feeling? For example, do you shoot left-handed if you are naturally right-handed?
If I could predict what the scenario will look like if and when I am involved in a self-defense shooting incident, then I would train to handle every little detail of that incident. The problem is, I can't predict what that scenario will look like. So, I train and prepare for it all.

I check my equipment constantly to ensure that it not only functions properly but that it also feels comfortable when I wear it. I train with every possible scenario in mind so I'm as ready as I can be for whatever might be presented to me. Just a few examples: Do you shoot laying down on your back, simulating that you have just been pushed down by an attacker? Do you shoot off handed because your strong hand was injured?

Do you train preparing your mind for the real event? I tell my students that when they shoot at targets don't just concentrate on the shots that hit but think of the ones that missed just as much. In a real-life incident those shots that missed might ruin your life if they hit an innocent bystander.

Do you have something in place that will assist you after the incident is over? Do you even know what your actions should be directly after the shooting ends? I am a long-time member of the United States Concealed Carry Association. I strongly recommend that you look into an organization like the USCCA. Self-defense insurance is necessary, and the on-line training is above all others.

Do not get tunnel vision on one aspect of carrying a firearm for self-defense. Look at the entire picture and equip, train, and prepare yourself for it all.

For more information on Self-Defense Liability insurance from USCCA & a FREE gift if you sign up visit https://linktr.ee/Oslando1113
Never Stop Training!
Oz Johnson/Lead Instructor, NRA Certified
Karin Johnson/Operations Manager
JohnsonGroupTAC.com
[email protected]
602-410-7355
TRAINING ADVISORY
Concealed Carry Permit Training
Public encouraged to learn Firearms Laws
Cave Creek – Johnson Group Tactical will offer Concealed Carry Permit Training at American Legion Post 34 on MAY 13th from 11 AM – 2:30 PM for people interested in securing a Concealed Carry Weapon (CCW) Permit. The class, which costs $89, will be held at the American Legion Post 34, which is located at 6272 E. Cave Creek Road, Cave Creek, Ariz., 85331. Discounts are available for military and first responders. The class fee includes fingerprinting but does not include the $60 application fee to AZ DPS for the final permit.

"We believe in preparation and situational awareness. We teach tactical mindset," says Oz Johnson, founder: "It's the ability to have the thought process that comes with training and experience by using your cognitive thinking to quickly determine your next course of action.

Carrying a Concealed Weapon (CCW) is the practice of carrying a weapon in a public place, in a concealed matter, either on one's person or in a close proximity.

"If forced to draw your gun in self-defense, you must know exactly what to do next" says Karin Johnson. "It's about making the right decisions." This class meets the requirements for those who want to obtain their Concealed Carry Permit. Regardless of whether you choose to get your permit, the education provided is beneficial for all Responsible Armed-Americans.

Johnson Group Tactical is a veteran-owned firearms training company headquartered in Arizona. Oz Johnson, a veteran, and an NRA instructor spent 10 years in the military and 20 years in law enforcement with the Maricopa County Sheriff's Office. Johnson also served on SWAT for seven years and is a former POST certified firearm, rifle and building clearing instructor. Johnson Group Tactical, a husband-and-wife team, has a special focus on women and new handgun owners.
Classes range from beginner to advanced as well as concealed carry weapon (CCW). Johnson Group Tactical is a member and official partner of USCCA.