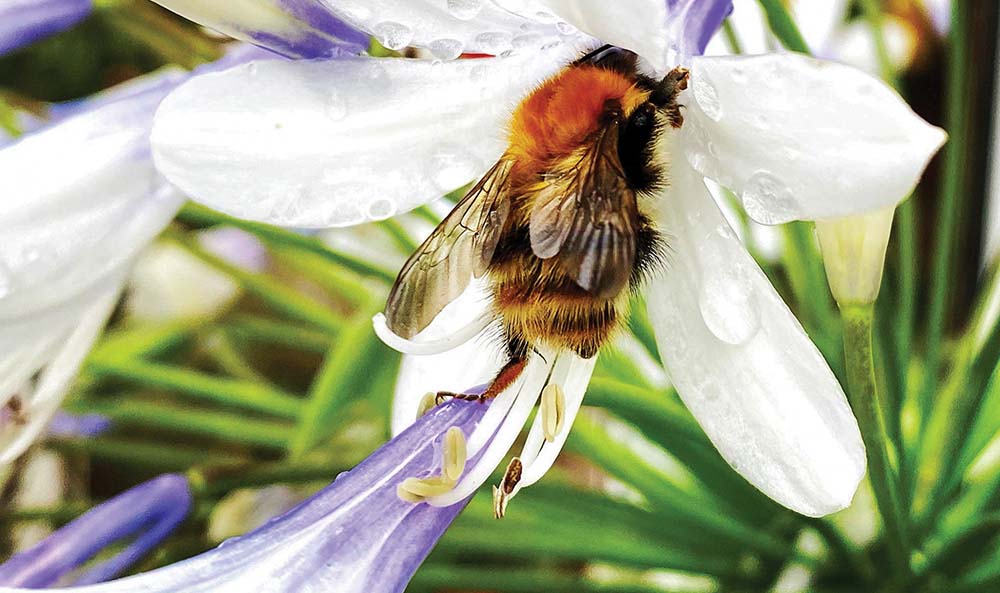 In the United States alone, there are approximately 91,000 described living species of insects. For gardeners, there are many days you may think most of them have taken over your space! But currently, we have lost 40% of the world's population. Insects are our benefactors, providing us with food, clothing, and dyes. Some are cleaners and recyclers of the earth. Many, however, are destructive.

On Saturday, January 14, 2023, Carefree Desert Gardens welcomes back popular gardening educator Carol Stuttard. Join Carol as she discusses the vital role insects play in our local ecology. She will introduce us to the wonderful and fascinating world of insects and help us discover who are our gardens allies and enemies.

Carol brought her love of gardening with her when she was transplanted from England to Phoenix. She was certified as a Master Gardener in 2001. She has completed numerous Advanced Training courses. In 2006 Carol was certified as a Desert Landscape designer through Desert Botanical Garden and is a horticultural instructor there. She is an adjunct professor in the Horticulture Department at Mesa Community College. Carol has been on PBS and had her own show on Channel 11, Scottsdale for Vegetable Gardening. Carol has a desert gardening blog at: https://frommygardentoyou.blogspot.com

The program, usually including a plant raffle, will begin at 9:30 a.m. and run approximately until noon at the Carefree Desert Gardens Pavilion located in the town center. A $5.00 – or more – donation is appreciated to support these programs. For information call 480-488-3686.

This is the first of 4 programs of the 2023 Carefree Desert Gardens seminar series.